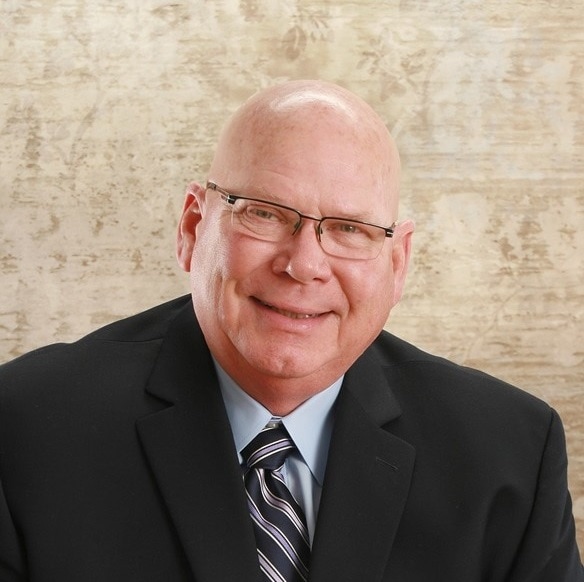 C. Richard Barnes & Associates, LLC
Prior to forming C. Richard Barnes & Associates, LLC, Richard Barnes was the Executive Director of the Center for the Workplace at Georgia State University in Atlanta, Georgia. For seventeen years preceding his tenure at Georgia State, Richard served as a Federal Mediator with the Federal Mediation and Conciliation Service (FMCS), with seven of those years in executive management.
more...
In 1998, President Clinton appointed Richard to serve as the 14th Director of FMCS. Once confirmed by the U.S. Senate, he became the first career mediator in FMCS history to receive both the Presidential Appointment and Senate Confirmation, a testament to his vast experience in labor management relations, strategic negotiations and dispute resolution processes. His second Presidential Appointment to the National Partnership Council again recognized his commitment and expertise in developing and implementing positive workplace change initiatives.
As Director of FMCS, Richard was responsible for the management of our nation's Federal Mediators in all fifty states, Puerto Rico, the U.S. Virgin Islands, Guam and the Panama Canal. As both Director and Deputy Director, he led mediation teams that resolved some of our nation's most significant, intense and protracted labor-management disputes. In recent years, these included complex bargaining between the 185,000 members of the International Brotherhood of Teamsters and the United Parcel Service; the International Association of Machinists and the Kennedy Space Center; the California Nurses Association and Kaiser Foundation Hospitals; and The Boeing Company and the Society of Professional Engineering Employees in Aviation and the FMCS mediation team that resolved the West Coast Ports dispute between the Pacific Maritime Association and the International Longshoremen and Warehouse Union. Most recently, Richard successfully mediated the high profile dispute between the Chicago Plumbers Association and the UA Local 130's 3,500 Plumbers in the City of Chicago.
In his early years with FMCS, Richard served as the Alternative Dispute Resolution Coordinator and as Preventive Mediation Coordinator for the Southern Region of the U.S. During his tenure as the Alternative Dispute Resolution Coordinator, he conducted complex multi-party regulatory negotiations, including the West Tennessee Tributary Project, Native American Self-Determination Projects and commercial dispute resolution issues involving the Panama Canal. Richard was subsequently selected as the FMCS District Director for the Atlanta District and soon promoted to Southern Regional Director. Shortly thereafter, he was selected as the Deputy Director for Field Operations in Washington, D.C. and in this position played a pivotal role in the strategic redirection of FMCS, a five-year reinvention process that realigned the agency, its services and personnel, to meet the changing needs of the labor relations and conflict resolution communities throughout the United States.
Prior to his mediation career, Richard was an International Representative with the Laborers' International Union of North America, AFL-CIO for 16 years. As a labor representative, he negotiated in excess of 300 labor agreements spanning thirty-five separate industries.
Throughout both public and private sectors, Richard is an internationally recognized mediator, facilitator, skills trainer and speaker. He serves as the facilitator for the Construction Users Roundtable's (CURT) Tripartite Initiative, an unprecedented forum of construction industry leaders from the owner's community, national trade organizations and organized labor. In addition, Richard is routinely called upon as a mediator in multi-party commercial disputes such as a recent mediation involving a complex water contamination dispute between the U.S. Department of Justice and the U.S. Air Force at the Kelly Air Force Base in San Antonio, Texas. Richard also advances the practice of dispute resolution in labor relations through his role as an adjunct professor at Pepperdine University's Straus Institute for Dispute Resolution in Malibu, California, as a member of the Board of Advisors of the Institute for Conflict Management at Lipscomb University in Nashville, Tennessee, as a visiting professor at the Clinton School of Public Service at the University of Arkansas in Little Rock, Arkansas and as an adjunct professor at Kennesaw State University's Masters of Science in Conflict Resolution program. Richard serves as the instructor for the Partnering Program of the National Electrical Contractors Association (NECA) and the International Brotherhood of Electrical Workers (IBEW). Recently, Richard was selected as a faculty member of the VOLT Program – a yearlong cohort leadership program presented by the Electrical Training Alliance.
A native of Chattanooga, Tennessee, Richard is a veteran of the U.S. Army and served as an instructor at the Medical Field Service School at Brooke Army Medical Center, Fort Sam Houston, Texas. As a graduate of Antioch University and the George Meany Center for Labor Studies, he holds academic degrees in Labor Studies and Labor Economics. Richard and his wife Audrey reside in Atlanta, Georgia.
less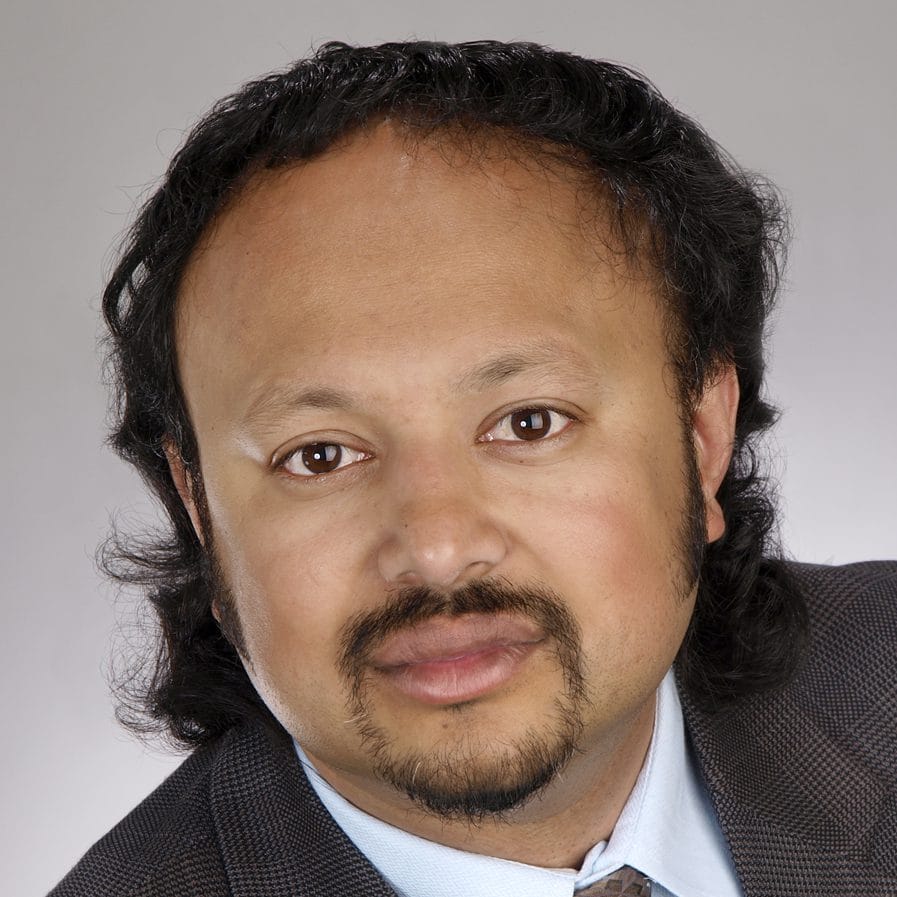 Anirban Basu is Chairman & CEO of Sage Policy Group, Inc., an economic and policy consulting firm headquartered in Baltimore, Maryland with offices in Pennsylvania and Cambodia. The firm provides strategic analytical services to energy suppliers, law firms, medical systems, government agencies, and real estate developers among others.
In 2014, Maryland Governor Larry Hogan appointed him Chair of the Maryland Economic Development Commission.
more...
He also serves as chairman of the Baltimore County Economic Advisory Committee. He is also the Chief Economist to Associated Builders and Contractors and Chief Economic Advisor to the Construction Financial Management Association. He serves similar functions for Visit Baltimore, the Maryland Association of Realtors, and Marcum, LLC.
He lectures at Johns Hopkins University in Global Strategy and has also taught international economics, urban economics, micro- and macroeconomics at Hopkins. His radio show can be heard weekdays on 88.1FM, WYPR, Baltimore.
In both 2007 and 2016, the Daily Record newspaper selected Mr. Basu as one of Maryland's 50 most influential people. The Baltimore Business Journal named him one of the region's 20 most powerful business leaders in 2010.
Mr. Basu has been on many boards over time, including First Mariner Bank, the Baltimore City Public School System, Port Discovery, the Baltimore School for the Arts, and Union Memorial Hospital. He is currently on the boards of St. Mary's College, the University System of Maryland Foundation, the Center for Emerging Media, the Lyric Opera House and the Archdiocese of Baltimore School System.
Mr. Basu earned his B.S. in Foreign Service at Georgetown University in 1990. He earned his Master's in Public Policy from Harvard University's John F. Kennedy School of Government, and his Master's in Economics from the University of Maryland, College Park. His Juris Doctor was earned at the University Of Maryland School of Law.
less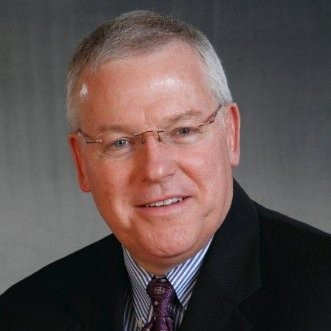 DIRECTOR OF RISK MANAGEMENT
Lakeside Industries, Inc.
Cal Beyer is the Director of Risk Management since 2014 at Lakeside Industries, Inc. in Issaquah, WA. Cal has 33 years of safety, insurance and risk management experience; 20 years serving the construction industry in various capacities. Working in the insurance industry for two large national carriers, he worked with large contractors on strategic risk improvement and risk management best practices. Cal and his team are transforming Lakeside's safety culture by focusing on personal safety leadership and crew accountability.
more...
Cal is the Co-Chair and facilitator of the Washington Asphalt Pavement Association (WAPA) and Washington Department of Transportation (WSDOT) Joint Committee on Paving Work Zone Risk Reduction.  He serves on the Oregon Department of Transportation Work Zone Executive Safety Strategy Committee. Cal is a member of the National Asphalt Pavement Association (NAPA) Health and Safety Committee. Lakeside Industries is a 2015 and 2017 recipient of the NAPA Operational Excellence in Safety Innovation Award and a Finalist in 2018.
Cal frequently presents at national and regional construction, safety and risk management conferences. He has written over 60 articles for various industry publications.
Cal is active in the Construction Financial Management Association (CFMA) and served as National Secretary for 2009-2010.  He is the 2016 recipient of the Danny Parrish Outstanding Leadership Award and the 2017 Chairman's Award.  In February 2017, Cal was named one of the 25 Newsmakers for 2016 in the global construction industry by Engineering-News Record (ENR).
Cal has served on the Workplace Task Force of the National Action Alliance for Suicide Prevention since inception in 2010. He served as Co-Lead of this Task Force in 2015-17 and was appointed to the Executive Committee in 2016.  Cal was a driving force in this Task Force being awarded the 2016 Gary Bird Horizon Award for Innovation from the International Risk Management Institute (IRMI). Beyer was appointed to the Expert Advisory Group of the Center for Workplace Mental Health of the American Psychiatric Association Foundation in 2019. He helped launched Construction Industry Suicide Prevention Stakeholder Groups in WA and OR in 2019.
less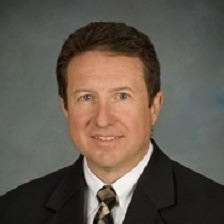 CONTRACTING & WORKFORCE DEVELOPMENT STRATEGIES MANAGER
Eddie Clayton supports Southern Company's Generation business unit with developing and implementing contracting and workforce development strategies. His responsibilities include supporting the Southern Company's generating plants and construction projects with workforce development initiatives for Southern Company's indirect hire needs, labor market analyses, and guidance on appropriate contracting strategies.
more...
Eddie is Chairman of the Construction Users Roundtable (CURT) Workforce Development Committee and a member of the Board of Trustees. In addition, he serves on the board of directors for the Central Gulf Industrial Alliance (CGIA), a local construction users' council, and the board of trustees for the NCCER. Eddie has been with Southern Company for over 33 years. He is a graduate of the University of Alabama with a B.S. degree in Chemical Engineering.
less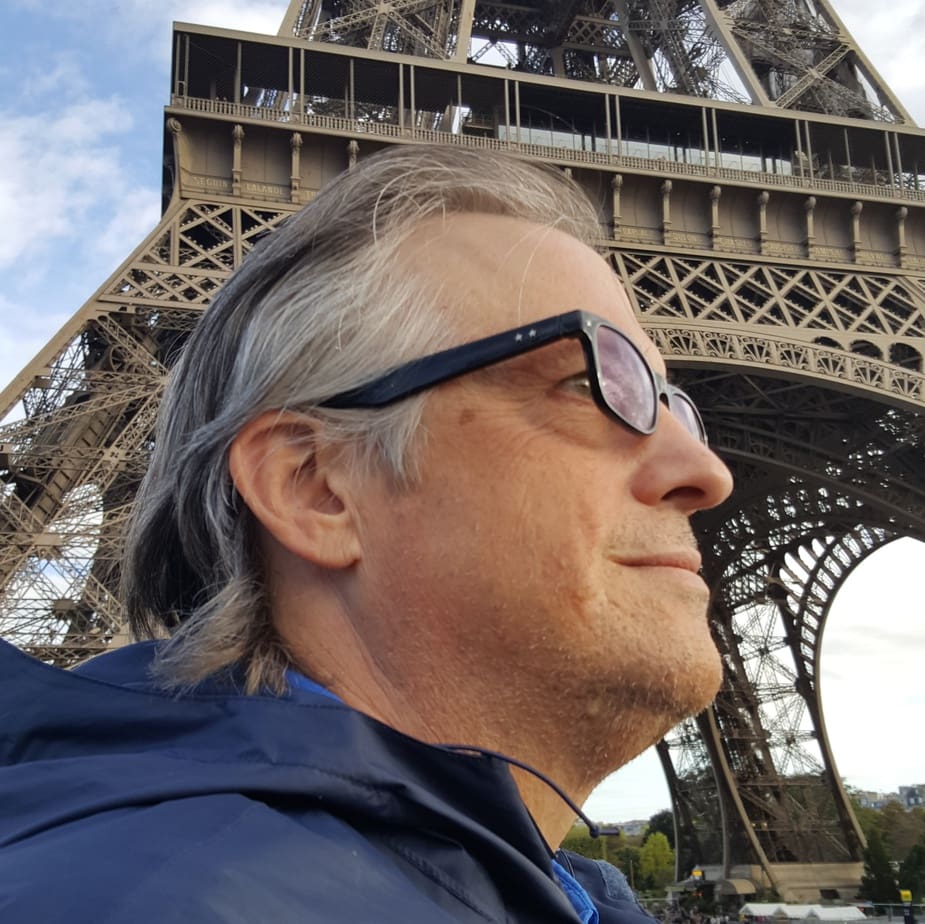 Brent Darnell International
Brent Darnell is the pioneer in bringing emotional intelligence to the construction industry. He began teaching it in 1999 before the AEC industry knew they needed it. In 2012 he was awarded Engineering News Record's Top 25 Newsmaker's Award for his record-breaking program that transforms Alpha males into service focused leaders. In 2017, he also won the volunteer of the year award for AGC Georgia for his work in training and development.
more...
Brent is a third generation construction guy. He grew up walking projects like the Plaza Tower in New Orleans with his Dad. He graduated with a mechanical engineering degree from Georgia Tech in 1981 and spent 18 years managing projects such as the Brooke Army Medical Center and housing for athletes in the Olympic Village in Atlanta.
The impact of Brent's unique programs spans the globe to 20 countries from the US to places such as New York, Stockholm, Copenhagen, Oslo, Cape Town, Helsinki, Buenos Aires, Moscow, Prague, London, and as far away as Hong Kong.
His clients include Skanska, Balfour Beatty, The Beck Group, Jacobsen, McCarthy, Manhattan, Clark, Heery, J.E. Dunn, Kiewit, Barton-Malow, Batson-Cook, Brasfield & Gorrie, and Granite.
He has also worked at the national level with AEC support organizations like the AGC, ABC, DBIA, CURT, COAA, CMAA, and LCI among others and is a sought after speaker at their regional and national conferences.
He is an adjunct professor at such notable universities as Auburn, Penn State and Virginia Tech in an effort to ensure that young people come into the industry with much needed people skills.
He has authored many books geared to the construction industry such as The People Profit Connection and The Tough Guy Survival Kit. His books have sold over 100,000 copies worldwide.
Brent has recently developed the world's first online e-learning courses on emotional intelligence and soft skills for the AEC industry. He is a true Renaissance man. He is a mechanical engineer, actor, playwright, musician, poet, yoga instructor, and book publisher.
less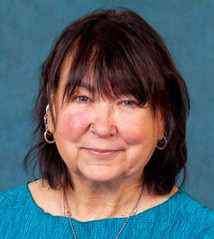 Kathleen Dobson, CSP is a 20+ year veteran of the construction industry. As Safety Director for Alberici Constructors, she has responsibility for and supports their automotive, heavy civil, mining and industrial processes divisions. Kathi is engaged in project start up and provides sites with ongoing evaluations, audits and training when needed.
more...
Kathi is zealous regarding safety of workers and believes that everyone should be able to say they have the right PPE, the right training and the right environment in which to work.
She is active on CURT's Safety Committee, AISC's Safety Committee and represents the industry on the TAUC EHS Committee, NAWIC's Alliance with OSHA, the national A10 subcommittee and ASSP, where she serves on the standards development committee and WISE (Women in Safety Excellence common interest group) Board of Directors.
less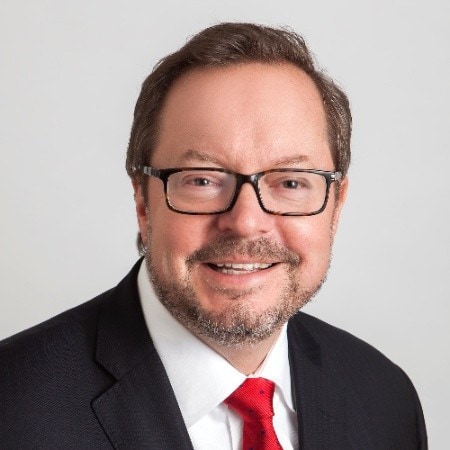 PRESIDENT & CEO, CONSTRUCTION SERVICES GROUP, US
Jim is the President & CEO of Aon Construction Services Group U.S. and is responsible for operations of the Construction, Power and Environmental Practices. Aon Construction Services Group is responsible for delivering solutions to organizations that have construction and infrastructure risks. These practices have over 550 colleagues in the U.S. working to empower results for thousands of clients.
more...
In his role as CEO, Jim works with other leaders to develop and implement strategies across the U.S. These strategies are focused on delivering value to clients and improving colleague engagement, which will result in growth of Aon's business. Jim is also a member of the ARS U.S. Executive Committee.
Most recently, Jim served as President of the Aon Construction Services Group U.S. and previously was the Resident Managing Director of the Aon St. Louis office providing leadership to over 200 colleagues in support of over 500 clients. Jim has over 20 years of insurance brokerage experience with Aon and over twenty-five years of insurance industry experience overall.
Jim has deep experience in the Construction, Energy, Mergers & Acquisitions, Mining and Power industries.
less
Construction Users Roundtable
Daniel Groves is the Director of Special Projects and workforce consultant for the Construction Users Roundtable, having joined CURT in 2007. In this role he assists CURT with metrics, benchmarking and implementation of leading industry practices to help owners achieve the most productive use of every capital dollar.
more...
Mr. Groves is co-founder and CEO of Construction Industry Resources providing labor market intelligence and project risk mitigation technology and solutions for large global owner and contractor companies since 2010. CIR owns and manages the Construction Labor Market Analyzer® (CLMA®) which has emerged as a market leader for project labor risk analytics.
Mr. Groves holds degrees accounting and business management from Asbury University in Kentucky and spent the early part of his career with a law firm in Lexington focusing on corporate and estate taxation and planning.
From 1991 to 2007, Mr. Groves founded and managed a contracting company, building, renovating and selling about 2 dozen residential and commercial buildings in central Kentucky and Washington, DC.
In 1999, Mr. Groves was named the Chief of Staff (one of the youngest on Capitol Hill) to United States Congressman Ernie Fletcher after managing his successful campaign. In 2003, Mr. Groves managed Congressman Fletchers successful campaign for Governor of Kentucky then served as the Chief of Staff and Senior Advisor to the Governor until 2005, when he started his strategic business planning and consulting practice.
less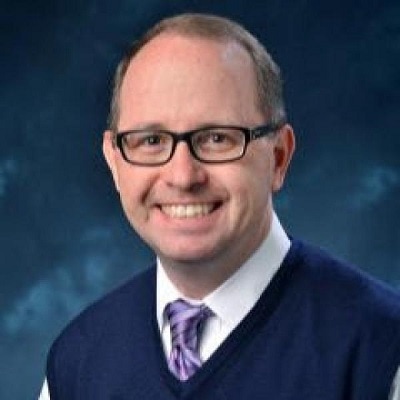 Paul M. Goodrum, P.E., Ph.D. is the Nicholas R. Petry Professor in Construction Engineering in the Department of Civil, Architectural, and Environmental Engineering at the University of Colorado Boulder. He has worked extensively on construction workforce issues and analyses of complex demographic datasets. Dr. Goodrum worked professionally in both construction (as both a project and safety engineer) and design prior to returning for his PhD in 1998 to pursue an academic career. The experience of working in the field on multiple construction jobsites played a critical role in influencing his career interest in workforce issues.
more...
Dr. Goodrum has worked on three CII studies closely aligned with the proposed study, including RT-215 Workforce View of Construction Productivity (PI), RT-231 Construction Industry Craft Training (PI), and RT-318 "Is There a Demographic Labor Cliff that will affect Project Performance?" In addition Dr. Goodrum has actively worked with industry agencies, including the National Center for Construction Education and Research (NCCER), on multiple efforts regarding craft skill training and availability. For his work on workforce issues and productivity, Dr. Goodrum has been the recipient of the CII Outstanding Researchers Award in both 2008 and 2014.
less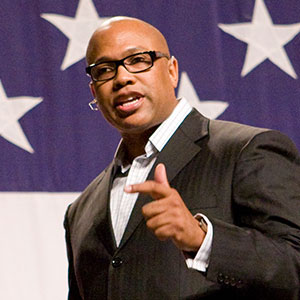 From humble beginnings in South Central Los Angeles, to life as an imprisoned drug dealer, and then as an award-winning celebrity chef and best-selling author, Jeff is a role model for anyone who needs the encouragement to reinvent their life. Since he discovered his passion and gift for cooking in the unlikeliest of places – prison – Jeff has completely turned his life around, and today serves as a popular and powerful voice for self-transformation.
more...
The creator of Food Network's reality series, The Chef Jeff Project, host of Family Style with Chef Jeff, and the star of the nationally syndicated series, Flip My Food with Chef Jeff, he is also the best-selling author of two books.
From overcoming hardship to identifying one's personal talents, Jeff reveals his hard-knock yet transformative life lessons and the secrets to rising above and realizing your potential. His dynamic and engaging presentations help audiences discover their hidden business aptitudes, make life-changing decisions, and gain a new foothold on the ladder to success.
less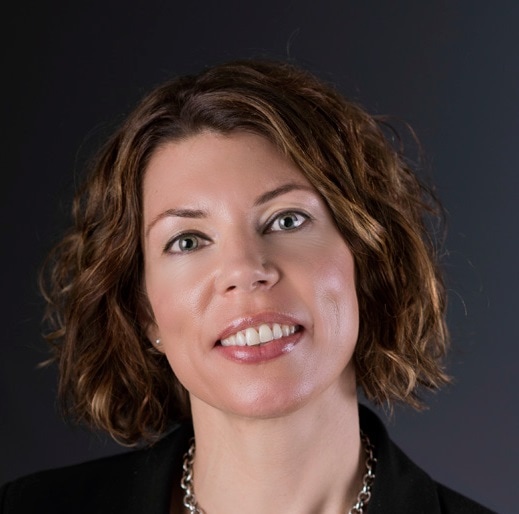 Sabine Hoover is FMI's content director and is responsible for leading content and research initiatives across the organization to drive thought leadership and promote industry engagement. She is also the chief editor for FMI's flagship publication, the "FMI Quarterly."
more...
Sabine has worked for over a decade in the engineering and construction space with a broad range of industry stakeholders. Projects require close collaboration with clients (both internal and
external), industry leaders, senior management and research staff. Specific project work includes assessing research requirements, designing research methods for data acquisition, conducting primary and secondary research, and synthesizing, analyzing and documenting research results into a
final product or publication.
Sabine has authored dozens of whitepapers aimed at C-suite audiences. Articles have been published in the Wall Street Journal, ENR, CFMA's Building Profits and other key industry publications.
Sabine holds a masters in science from the University of Berne, Switzerland — her native country — and speaks five languages (English, French, German, Swiss German and Italian).
less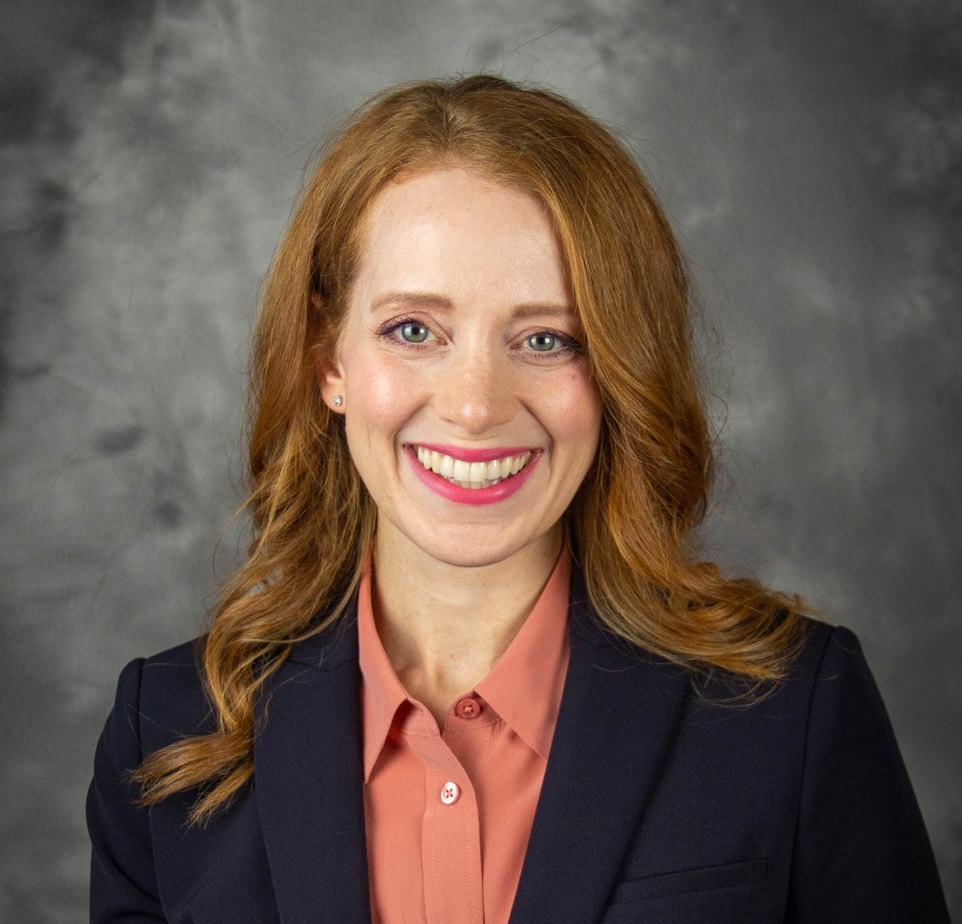 Anne's father, Joe Aristeo, and her grandfather founded Aristeo Construction in 1977 with $10,000 and a truck. Over forty years later, Aristeo is one of the nation's top 10 general contractors in the manufacturing sector, and is the country's largest WBENC-certified general contractor (Women Business Enterprise National Council). As part of Aristeo's leadership team, Anne is the Chief Strategy Officer, leading the Strategy, Business Development and Marketing teams.
more...
Anne is involved in numerous industry associations, such as CURT's National Conference Planning Committee, the Great Lakes Women's Business Council MentorWe program for the advancement of other women-owned construction businesses, and the Associated General Contractors of Michigan. She and her sister, Aristeo President Michelle Barton, were honored with the designation of Crain's Detroit Business 2019 "40 Under 40."
Prior to her time at Aristeo, Anne spent 16 years in leadership roles at management consulting firms, most recently at McKinsey & Company as the COO of the North American Consumer practice, and as a digital executive at two major retailers.
Anne completed her MBA and BA degrees from Stanford University, where she was as a member of its national championship swim team. She is a Detroit-area native and resides there with her husband and two young children.
less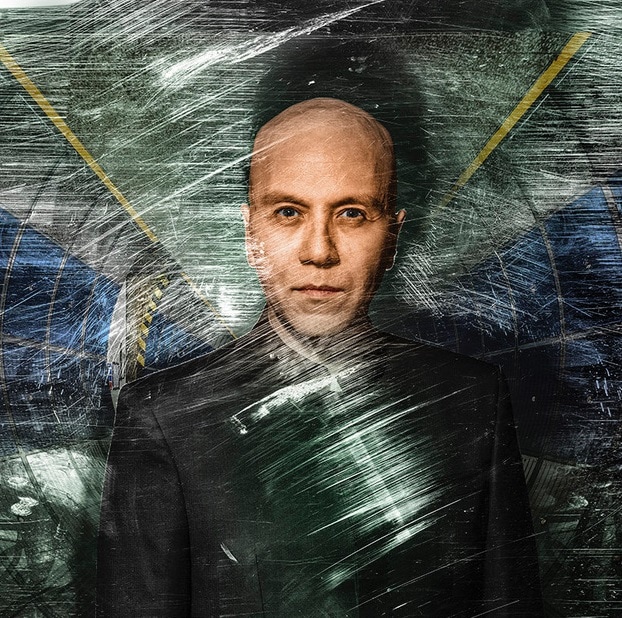 Kimon Onuma, FAIA, builds architecturally informed environments for the digital and physical world. Having used BIM for over two decades in his architectural practice, Kimon guides architects and owners into the information-driven design. In 1994, years before it was mainstream, he demonstrated BIM benefits on numerous large scale U.S. government projects.
more...
Kimon leads a unique team of architects and computer scientists at the 1988 company he founded, Onuma, Inc. His ONUMA System, a web-based tool that allows both tech and non-tech savvy users to cloud collaborate in real-time, creates data output that generates BIM.
As the creator of over 35 BIMStorms, the BIM charrette that became a "Woodstock" for the building industry was a 24-hour event, bringing together 133 design professionals and industry specialists from 11 countries together to plan, design and collaborate 420 buildings totaling over 55 million square feet. BIMStorm LAX garnered a 2008 AIA TAP Award. In addition to presenting domestically and internationally at over 400 industry events, Kimon authored numerous industry journals, like the 2006 AIA Report on Integrated Practice titled "The 21st Century Practitioner."
Recent federal agency projects through the National Institute of Building Sciences include the Department of Defense Military Health System, Department of Veterans Affairs for their healthcare strategic planning, programming and facility management, and Department of State Overseas Building Operations. His approach focuses on agile, lean, and implementable big ideas for all stages of the facility life-cycle. As an innovator, Kimon services his clients with design and processes that become the catalyst for the building industry. Kimon served as Chair of the Thought Leadership Subcommittee of the buildingSMART Alliance and served as the 2013 AIA TAP chair.
less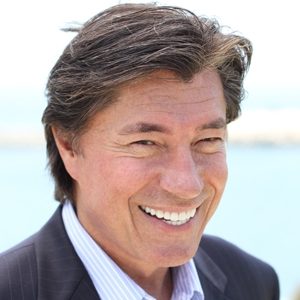 He has authored nine business books yet also won international stand-up comedy competitions. He's earned six TV Emmys as a network talk and game show host yet credits his ability to resell bicycles at age 13. He flipped cars at 15 and flipped homes at 18. After college at 21, he started buying and selling companies. When you understand that he's always stoked a burning pursuit of excellence through change, it all makes sense.
more...
Since his early teens, Ross Shafer has been obsessed with understanding "Who succeeds? Who fails? And Why?" His confidence flourished when he discovered that there were specific blueprints for success in every job and every industry. That understanding led to his noteworthy achievements in business, television broadcasting, book writing, professional speaking (CPAE) and even stand-up comedy. His wildly diverse career choices have allowed Ross to communicate complex ideas with great fun – and an "everyman" quality.
Today, he coaches leaders and teams on how to cross-pollinate innovative ideas about emerging trends, shifting buying habits, and the motivation of workforces during mergers and acquisitions. His clients include 73 of the Fortune 100…as well as a broad array of associations. What most people don't know is that Ross may have sparked the rise of the entertainment cooking channels when he wrote a funny bestselling book, Cook Like a Stud (38 recipes men can prepare in the garage using their own tools). Not bad for a guy who played college football (pre-concussion-era helmets) and who still aspires to get his hair right.
less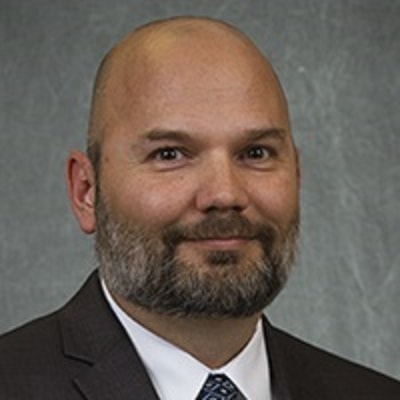 DIRECTOR OF SOURCING RESEARCH
John Savicky is a Researcher and Lecturer at Arizona State University (ASU) and the Director of Sourcing Research at the Simplar Institute. John received his degrees in Construction and Facilities Management. He has 20 years of experience with running progressive and advanced procurement systems with private, public, federal, and international organizations. John has published over 30 articles and has taught graduate courses on advanced procurement systems.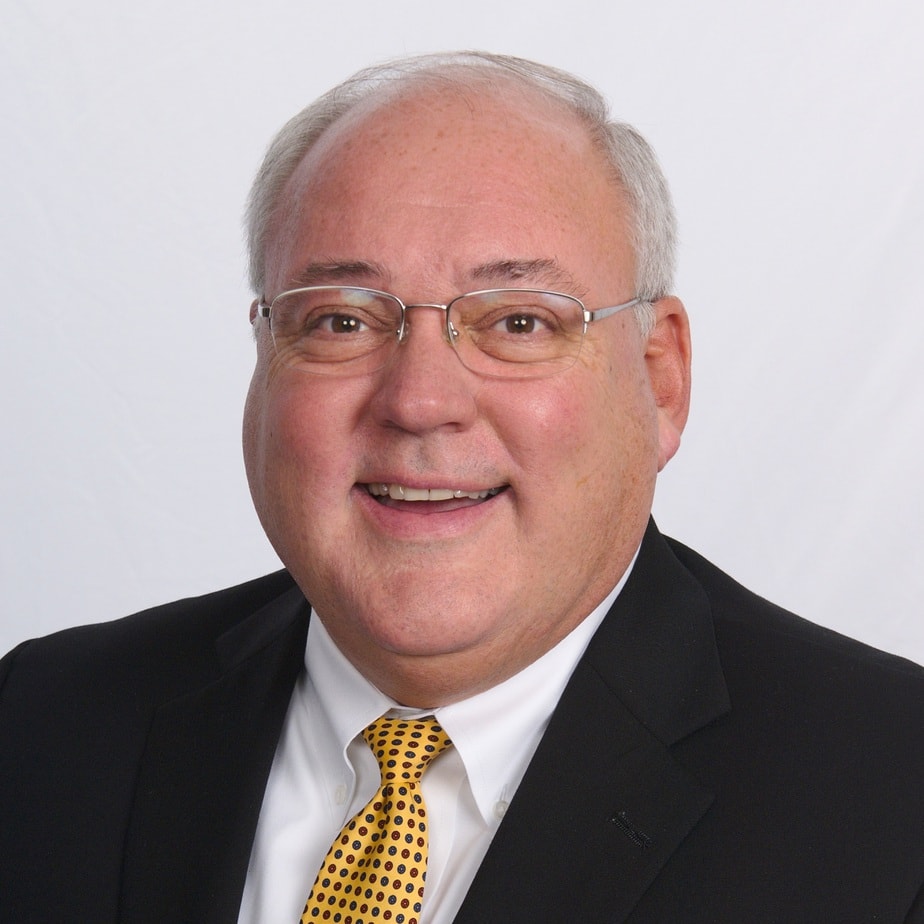 Construction Users Roundtable
Greg Sizemore is the Executive Vice President of the Construction Users Roundtable. CURT is the premiere Owners' organization representing nearly $200 billion in capital and maintenance spending power.
more...
Greg has over 30 years of construction industry and association management experience. In 1989, he started Sizemore & Company LLC, a construction industry association management and staffing firm. Some of Sizemore & Company's other client organizations include: COATS, The South Georgia Construction & Maintenance Council, and The Appalachian Construction Users Council. Additionally, Greg serves on various industry and civic boards including the University of Cincinnati's Industrial Advisory Council, the Dean's Advisory Board to the NKU Chase College of Law, and the West Virginia Construction Coalition Conference. He also teaches construction law as well as leadership and decision making classes as an adjunct professor at the University of Cincinnati.
Greg holds a Bachelor of Science in Economics and a Master of Science in Industrial and Labor Relations from the University of Cincinnati. He earned his Juris Doctor from The Northern Kentucky University College of Law, and is a licensed attorney in the State of Ohio.
less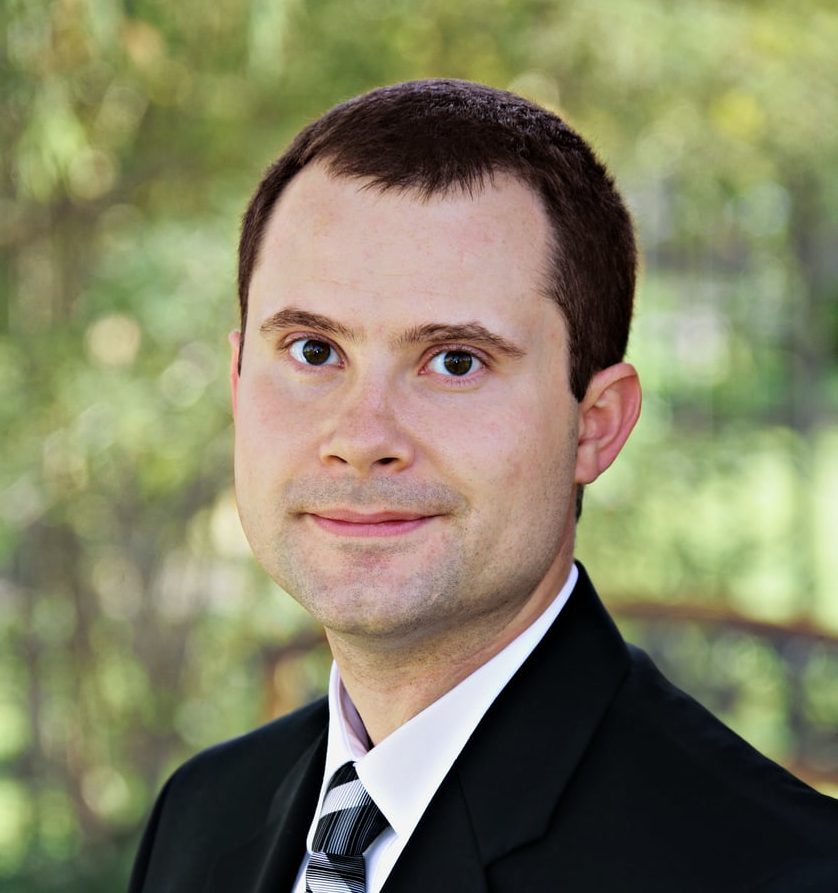 PROFESSOR, DIRECTOR SIMPLAR INSTITUTE
Dr. Kenneth Sullivan is a Professor in the Ira A. Schools of Engineering at Arizona State University. He specializes in organizational transformation, change and technology adoption, procurement and solicitations, best value contracting, expertise-driven project delivery, performance measurement, risk management, and accountability systems. His research processes have generated over $12 Million in research funding and have been implemented in the IT section, business services, and the built environment on projects and initiatives valued at over $6 Billion.
more...
He has led efforts in networking systems, COTS and custom software, financial management, media rights, travel management, communication systems, dining, health insurance, document management, facility systems, portfolio and project management, etc. Professor Sullivan possesses a Bachelor of Science and a Master of Science degree in Civil and Environmental Engineering, an MBA in Real Estate and Urban Economics, and a PhD in Civil and Environmental Engineering, all from the University of Wisconsin – Madison. He has authored over 200 peer reviewed publications and won three best paper awards. He has also created a Masters Degree program in Facility Asset and Project Management, new courses in procurement and project delivery, and was the Graduate Program Chair for his department for 7 years. Dr. Sullivan has won the 2008, 2009, 2012, and 2015 Teaching Award for the Ira A. Fulton School of Engineering at ASU, the 2013 IFMA Educator of the Year Award, and was awarded 2014-2016 & 2018-2020 Fulton Exemplar status.
less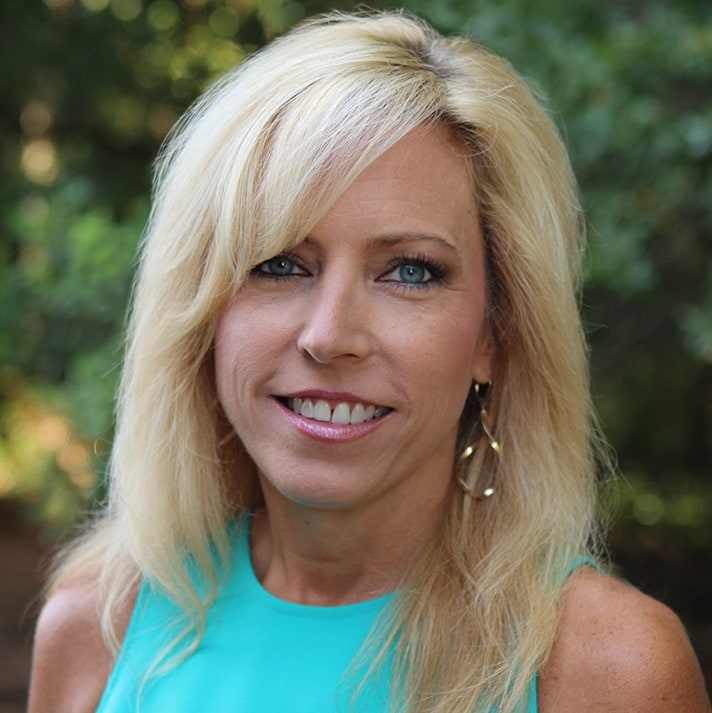 DIRECTOR OF MARKETING, PUBLIC RELATIONS, AND BUILD YOUR FUTURE
Jennifer is a member of the NCCER leadership team and director of marketing, public relations and Build Your Future. She has a background in both education and construction. She taught high school English for 13 years and is part owner in a welding and fabrication company where she was the acting business manager for six years.
more...
For the past 8.5 years she has been with NCCER where she began as a project manager overseeing the development and revision of curricula and assessments. She now leads a successful marketing team who has won numerous advertising awards and has enhanced NCCER's brand and presence in the construction and maintenance marketplace. The team has generated renewed interest in the Build Your Future initiative aimed at recruitment and image enhancement and launched the first credentialing portal providing veterans with industry-recognized credentials for the training they received while in the military.
Jennifer currently is a member of the AGC Industry-Educator Taskforce, the CURT Workforce Development Committee and is a member of the Power Up Board. She actively presents about workforce development issues and resources, construction career pathways, industry-education partnerships and recruitment into the construction and maintenance industries.
She holds degrees in English Education and Business Administration.
less