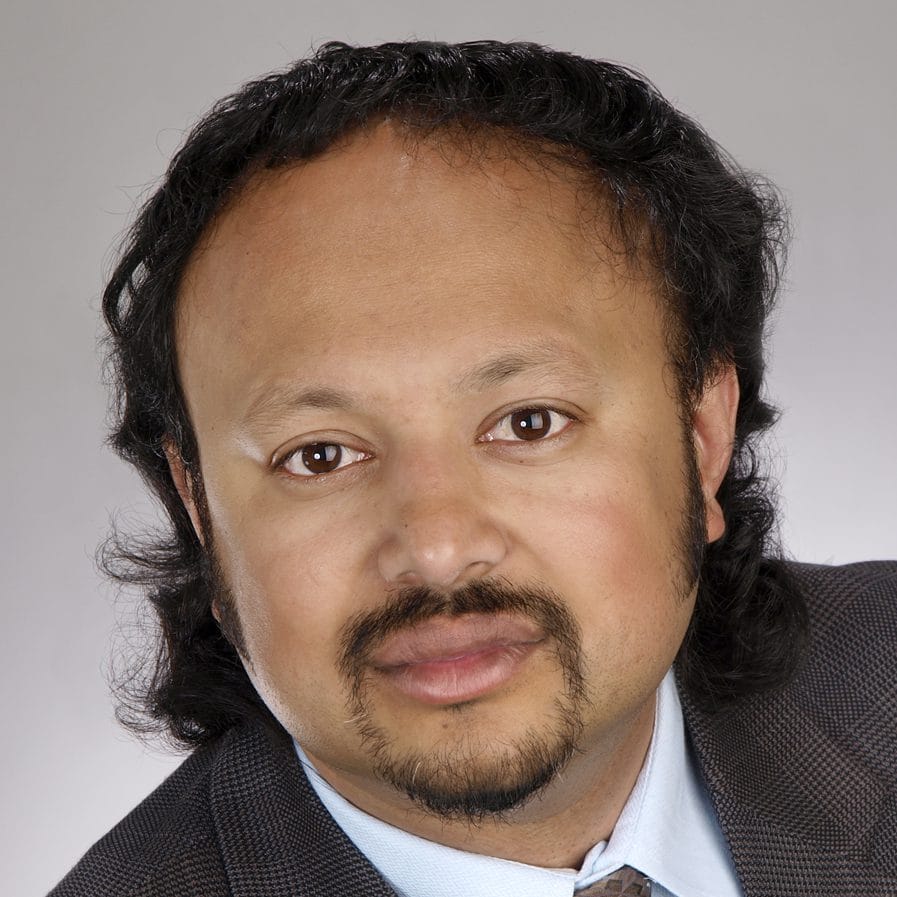 Anirban Basu is Chairman & CEO of Sage Policy Group, Inc., an economic and policy consulting firm headquartered in Baltimore, Maryland with offices in Pennsylvania and Cambodia. The firm provides strategic analytical services to energy suppliers, law firms, medical systems, government agencies, and real estate developers among others.
In 2014, Maryland Governor Larry Hogan appointed him Chair of the Maryland Economic Development Commission.
more...
He also serves as chairman of the Baltimore County Economic Advisory Committee. He is also the Chief Economist to Associated Builders and Contractors and Chief Economic Advisor to the Construction Financial Management Association. He serves similar functions for Visit Baltimore, the Maryland Association of Realtors, and Marcum, LLC.
He lectures at Johns Hopkins University in Global Strategy and has also taught international economics, urban economics, micro- and macroeconomics at Hopkins. His radio show can be heard weekdays on 88.1FM, WYPR, Baltimore.
In both 2007 and 2016, the Daily Record newspaper selected Mr. Basu as one of Maryland's 50 most influential people. The Baltimore Business Journal named him one of the region's 20 most powerful business leaders in 2010.
Mr. Basu has been on many boards over time, including First Mariner Bank, the Baltimore City Public School System, Port Discovery, the Baltimore School for the Arts, and Union Memorial Hospital. He is currently on the boards of St. Mary's College, the University System of Maryland Foundation, the Center for Emerging Media, the Lyric Opera House and the Archdiocese of Baltimore School System.
Mr. Basu earned his B.S. in Foreign Service at Georgetown University in 1990. He earned his Master's in Public Policy from Harvard University's John F. Kennedy School of Government, and his Master's in Economics from the University of Maryland, College Park. His Juris Doctor was earned at the University Of Maryland School of Law.
less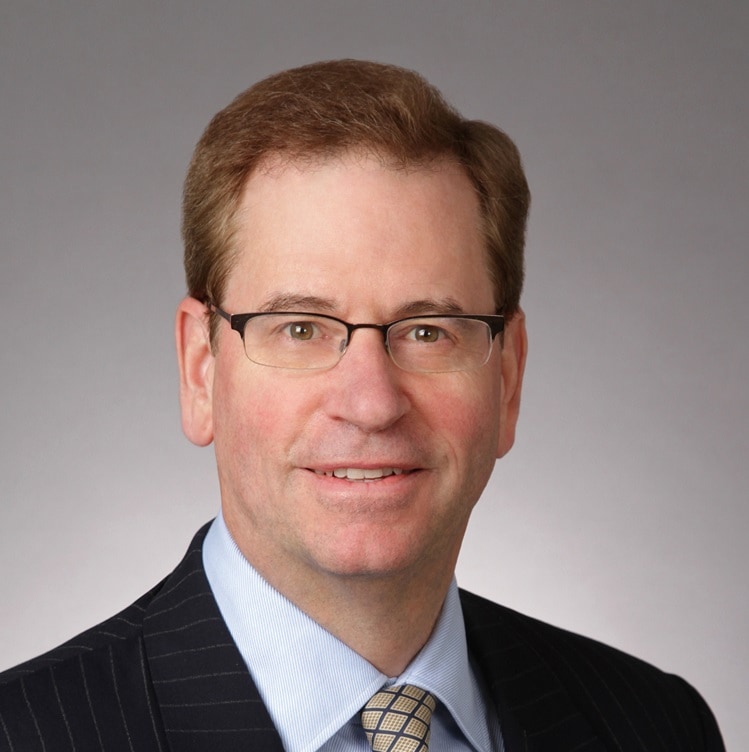 Saul Ewing Arnstein & Lehr LLP
Garry Boehlert focuses his practice on resolving claims and disputes arising from significant infrastructure projects. He regularly assists owners, contractors, sureties, specialty subcontractors and engineering/design firms with the drafting, review and negotiation of contracts and the evaluation, negotiation and litigation of claims.
more...
Garry is experienced in the resolution of issues that frequently arise on large construction projects, such as claims for delay, defective work, extra work, incomplete or defective design, acceleration, loss of labor productivity, equipment pricing, differing site conditions and lost profits. In addition, Garry has represented owners who have issued default terminations and contractors and sureties by converting wrongful default terminations to terminations for convenience. He has handled a myriad of accounting issues, including cost and pricing principles and standards, and has defended entities against government investigations involving alleged false claims, defective pricing and audit issues.
Garry has litigated cases in the federal and state trial and appellate courts located in more than 20 states and in several international forums. He regularly practices before Agency Boards of Contract Appeals, is familiar with various forms of alternative dispute resolution (ADR) and has successfully conducted mediations and arbitrations. He was worked with local, state, regional and federal government agencies and has successfully prosecuted and defended GAO, GSBCA, EPA and DOT protests; Small Business Administration Size Appeals; and a variety of labor matters.
Prior to entering law, Garry worked on significant infrastructure projects such as the Trans-Alaska Pipeline and bridge construction on an interstate highway, gaining hands-on construction experience.
less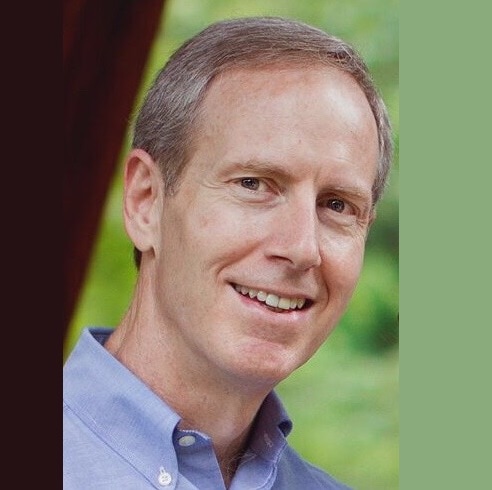 CO-FOUNDER and MANAGING PARTNER
Mike's career has included 22 years with UPS and it's subsidiary UPS Supply Chain Solutions, (SCS). Mike's work spanned operations, maintenance, property management, compliance, project management, program management, procurement, real estate, property development, M&A, as well as supply chain solution design and implementation. A majority of work completed at SCS was in fulfillment of competitive bids to provide services for organizations fulfilling .com, retail, high tech, pharmaceutical, and critical parts fulfillment. Mike completed his career as the Global Director of Engineering for SCS.
more...
Mike then served as COO of the Global Corporate Services organization of Newmark, Knight, Frank, developing and directing their services portfolio that provided, design, PM, procurement, consulting, and strategic portfolio management services to their diverse portfolio of clients.
During the past 10 years Mike has founded or co-founded 3 companies, the latest being Beam which is devoted to advancing efficiencies for operations and capital asset professionals, serving owners, designers, contractors, manufacturers, and service providers who develop, design, build, operate, and maintain assets in fulfillment of their unique organizational missions.
less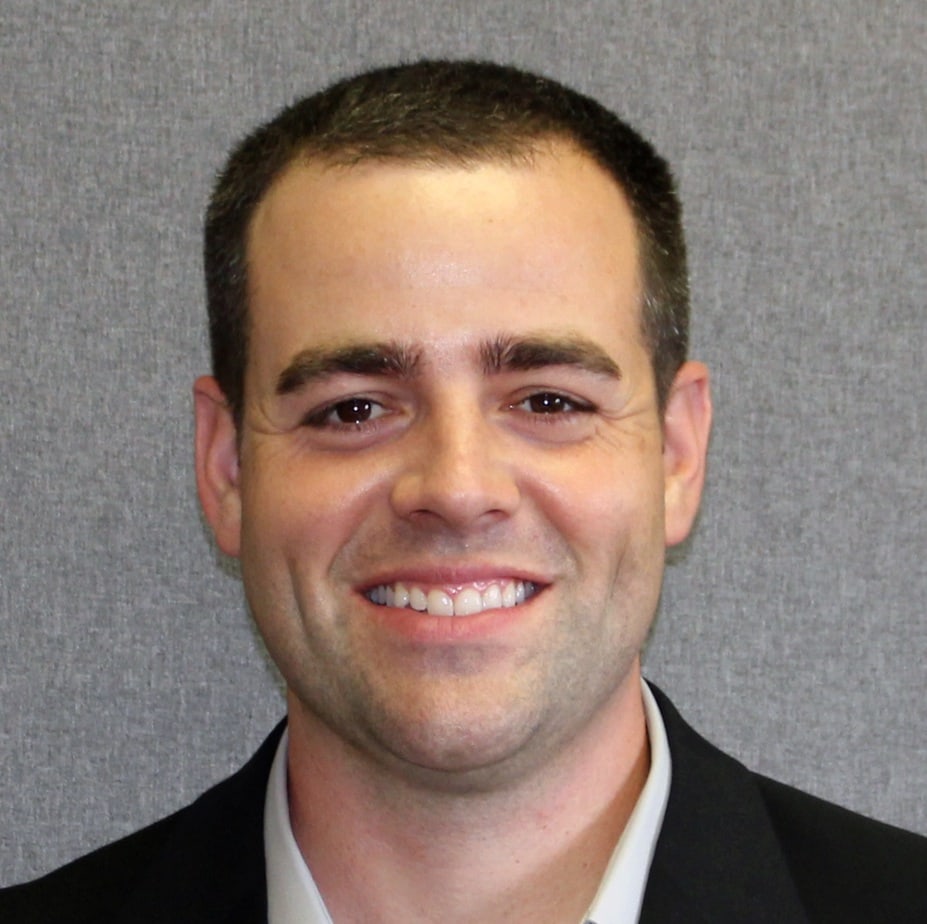 Michael Culbertson is an Account Manager with BMWC Constructors in Indianapolis, Indiana. After graduating from Purdue University in 2003 with a Bachelor of Science in Building Construction Management, he started with a residential construction company in Indianapolis and worked there until 2007. Michael started with BMWC Constructors in 2007 and has been involved in multiple large scale projects at Eli Lilly and Company, Duke Energy, NIPSCO, Dow Agro Science, and Covance. Michael is currently on site at Lilly in Indianapolis as the Account Manager. Michael has been a part of CURT YP, CURT National Conference, CURT YP task force, and liaison to the Project Eexcellence committee.
more...
Michael lives in Indianapolis with his wife Rachel and his daughter Hazel, and son Roman.
less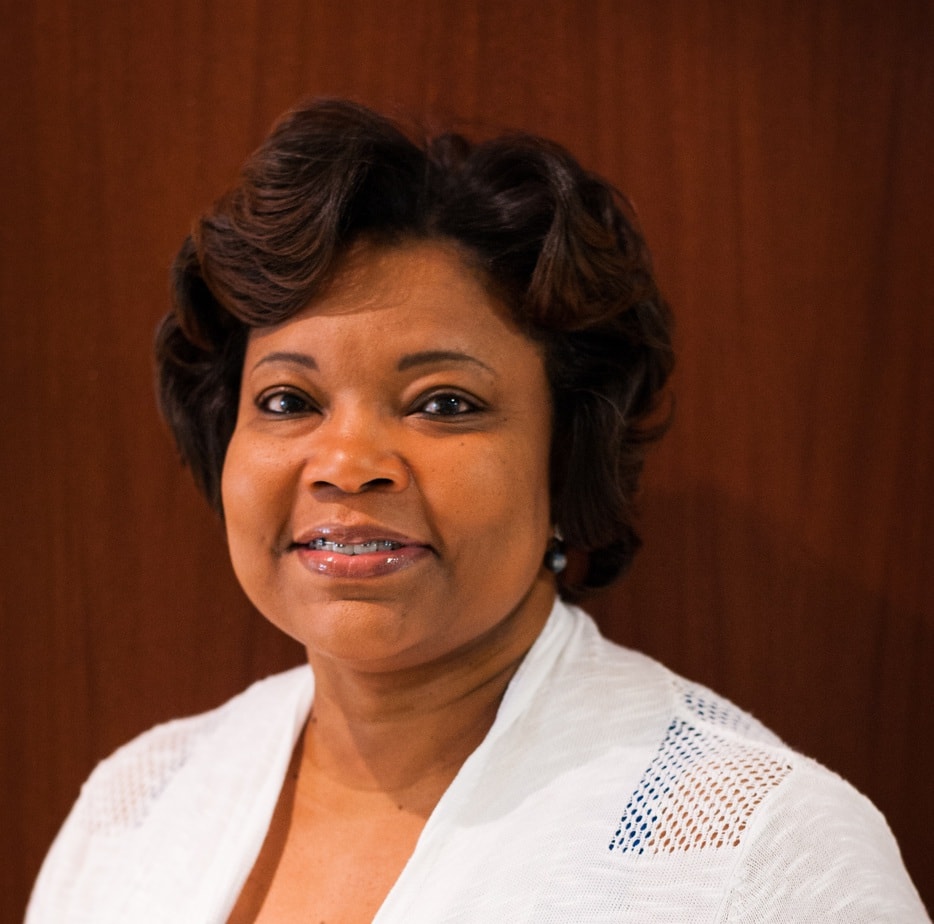 MANAGER OF WORKFORCE DEVELOPMENT
Dr. Mittie Cannon is a seasoned workforce developer for Wood Group, an engineering, procurement, and Construction Company that designs, delivers and maintains strategic and complex assets for its customers across the global energy and related sectors. In this capacity, she is responsible for making sure that Wood's craft employees have the skills they need to do a quality job in a safe manner. Among her many accomplishments, Dr. Cannon recruited and mentored the first woman welder in the history of the ABC National Craft Championships to take top honors in welding.
more...
Dr. Cannon has been recognized by the Birmingham Business Journal as one of Birmingham's Top Business Women, inducted as Who's Who in Black Alabama, and has received accolades as a business leader and champion for women by the Birmingham Women's Exchange. She serves on the Board of Directors for SkillsAlabama, Co-Founder of CraftTrain, Founder of Power Up, Chair of the Advisory Council for the Career & Technical Education of the Alabama Department of Youth Services, and the first woman to serve on the board of directors for SCOAR (Southeast Construction Owners and Associates Roundtable). Cannon has written articles for and been profiled in The Cornerstone Magazine, appeared as a guest on National Public Radio with David Brancaccio, is a host of Marketplace Morning Report, and Co-Author of the book Unexpected Pathways: The Journeys of Women in the Workforce.
A former construction worker in the electrical trade, Dr. Cannon received her Doctorate in Educational Leadership from University of Phoenix, with a specialization in curriculum and instruction. Dr. Cannon's dissertation addressed the topic "Exploring Reasons Women Choose to Pursue Entry-level Construction Trades Employment."
A native of Baxley, Georgia, Dr. Cannon is passionate about creating opportunity for the craft professional – particularly women in construction!
less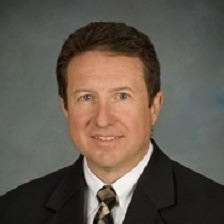 CONTRACTING & WORKFORCE DEVELOPMENT STRATEGIES MANAGER
Eddie Clayton supports Southern Company's Generation business unit with developing and implementing contracting and workforce development strategies. His responsibilities include supporting the Southern Company's generating plants and construction projects with workforce development initiatives for Southern Company's indirect hire needs, labor market analyses, and guidance on appropriate contracting strategies.
more...
Eddie is Chairman of the Construction Users Roundtable (CURT) Workforce Development Committee and a member of the Board of Trustees. In addition, he serves on the board of directors for the Central Gulf Industrial Alliance (CGIA), a local construction users' council, and the board of trustees for the NCCER. Eddie has been with Southern Company for over 33 years. He is a graduate of the University of Alabama with a B.S. degree in Chemical Engineering.
less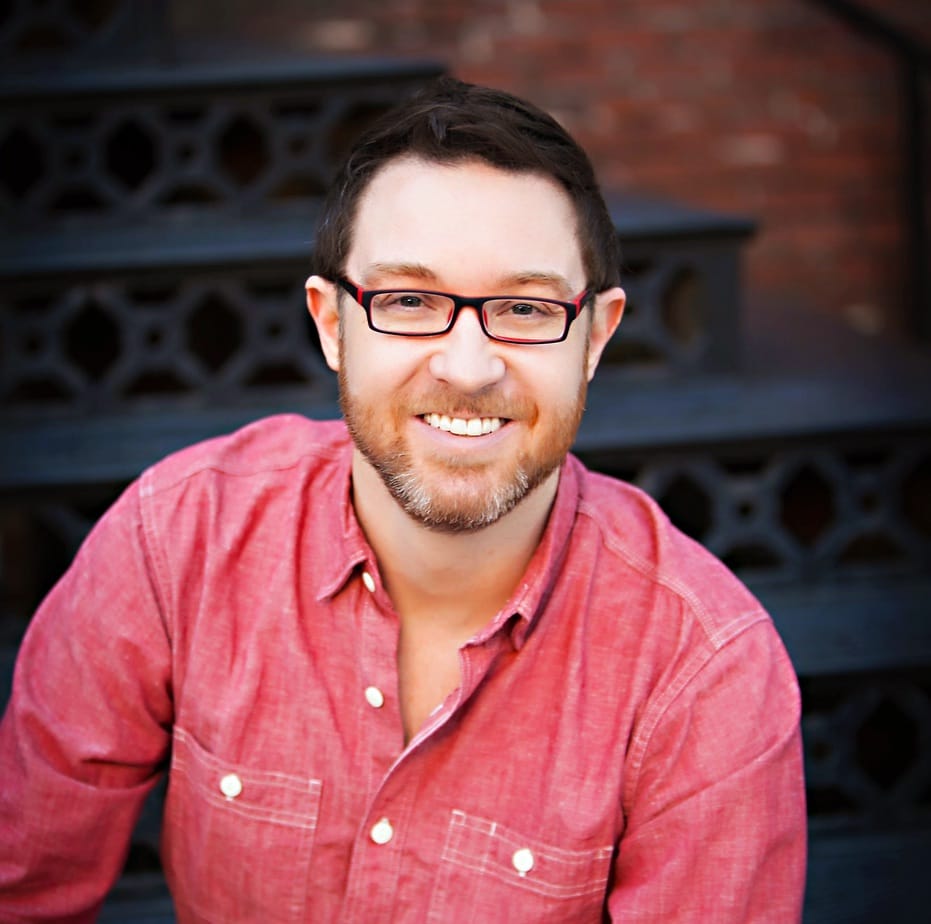 The Rising Heroes Project
Brett Culp inspires us to engage in a passionate, meaningful mission that leaves a positive impact on the world and brings out the heroic spirit in us all.
Brett is an award-winning documentary filmmaker and founder of the not-for-profit, The Rising Heroes Project. He is known for the films, "Legends of the Knight," and his latest, "Look to the Sky," both of which explore the power of heroic stories and heroic individuals to inspire us to believe in a better tomorrow. His films are featured on Netflix, iTunes, Hulu, and other top digital platforms.
more...
Through his groundbreaking non-profit documentary work, Brett has pioneered the art of creating "mini-movements" that inspire the super-human spirit in us all. His unique approach to community-building and relationship-driven engagement invite people to connect with a noble vision and make a difference together.
Passionate, energetic, and engaging, Brett encourages audiences to find the superhero within and their own path to "everyday leadership." His insights on connecting individuals to an organization's mission and goals resonate, help us realize our greatest personal and business potential, and renew our collective sense of hope for the future and belief that our efforts can make an impact.
less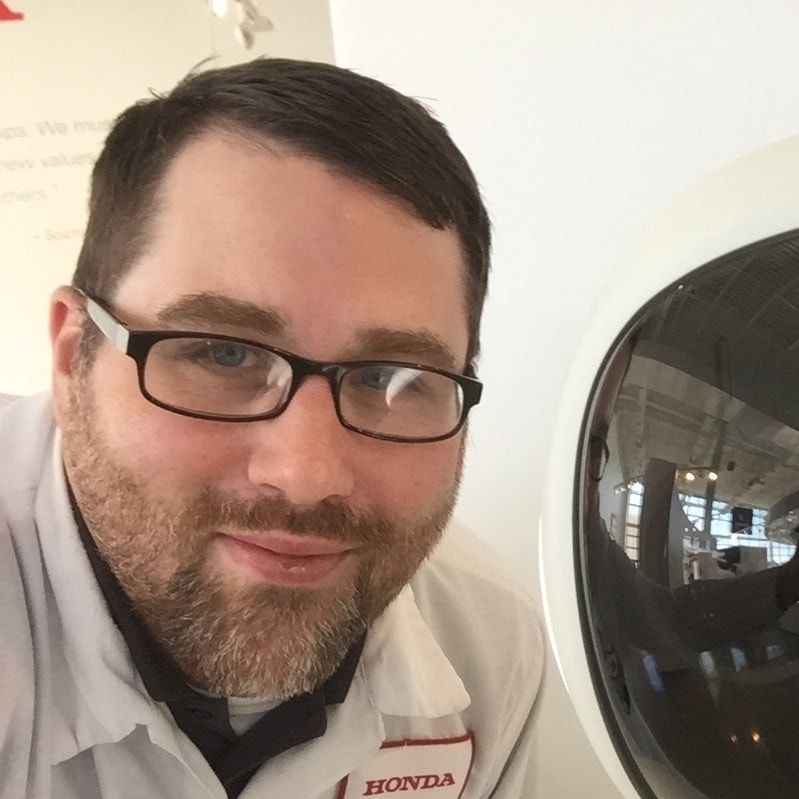 CAPITAL EQUIPMENT, CONSTRUCTION, and MRO SOURCING LEAD
Honda North America, Inc.
Matt Daniel is the Capital Equipment, Construction, and MRO sourcing leader for Honda North America, Inc., where he has worked for 24 years. Currently, he is responsible for establishing the strategic procurement direction for these indirect spend categories across Honda's 11 North American manufacturing operations, while leading team(s) that execute local sourcing events, establish national contracts, and manage proactive supplier performance activities. Originally from Detroit, Michigan, Matt now resides in Sidney, Ohio with his wife and 4 children.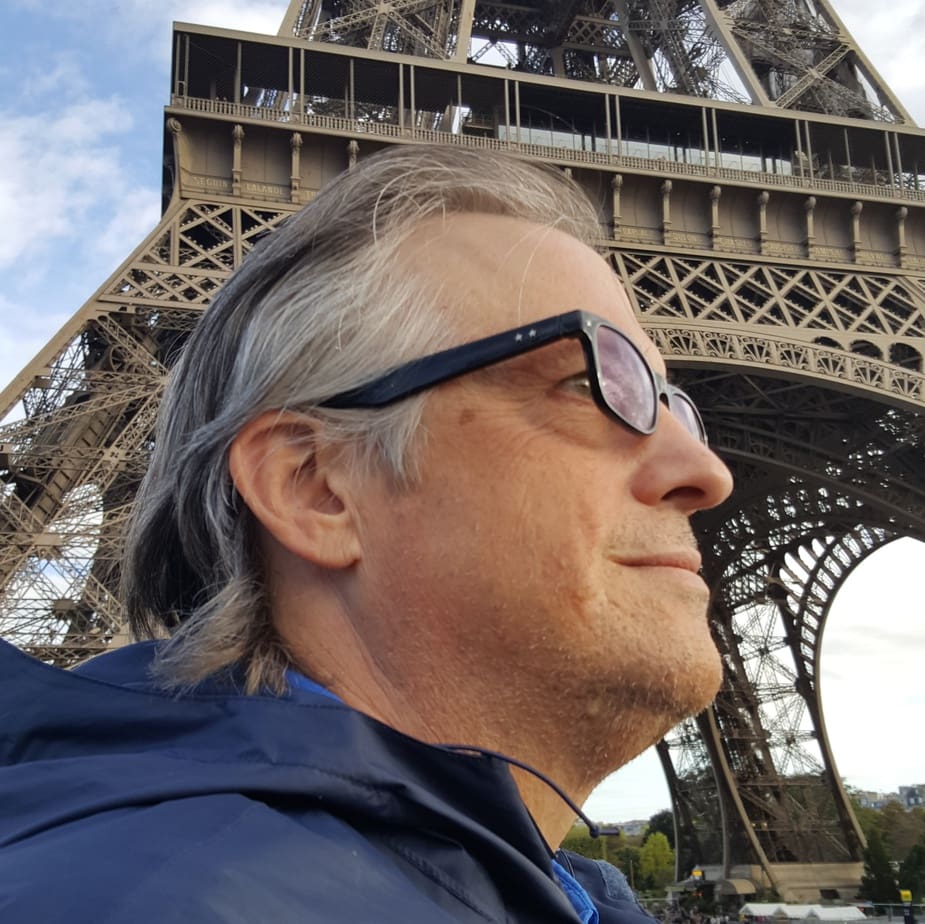 Brent Darnell International
Brent Darnell is the pioneer in bringing emotional intelligence to the construction industry. He began teaching it in 1999 before the AEC industry knew they needed it. In 2012 he was awarded Engineering News Record's Top 25 Newsmaker's Award for his record-breaking program that transforms Alpha males into service focused leaders. In 2017, he also won the volunteer of the year award for AGC Georgia for his work in training and development.
more...
Brent is a third generation construction guy. He grew up walking projects like the Plaza Tower in New Orleans with his Dad. He graduated with a mechanical engineering degree from Georgia Tech in 1981 and spent 18 years managing projects such as the Brooke Army Medical Center and housing for athletes in the Olympic Village in Atlanta.
The impact of Brent's unique programs spans the globe to 20 countries from the US to places such as New York, Stockholm, Copenhagen, Oslo, Cape Town, Helsinki, Buenos Aires, Moscow, Prague, London, and as far away as Hong Kong.
His clients include Skanska, Balfour Beatty, The Beck Group, Jacobsen, McCarthy, Manhattan, Clark, Heery, J.E. Dunn, Kiewit, Barton-Malow, Batson-Cook, Brasfield & Gorrie, and Granite.
He has also worked at the national level with AEC support organizations like the AGC, ABC, DBIA, CURT, COAA, CMAA, and LCI among others and is a sought after speaker at their regional and national conferences.
He is an adjunct professor at such notable universities as Auburn, Penn State and Virginia Tech in an effort to ensure that young people come into the industry with much needed people skills.
He has authored many books geared to the construction industry such as The People Profit Connection and The Tough Guy Survival Kit. His books have sold over 100,000 copies worldwide.
Brent has recently developed the world's first online e-learning courses on emotional intelligence and soft skills for the AEC industry. He is a true Renaissance man. He is a mechanical engineer, actor, playwright, musician, poet, yoga instructor, and book publisher.
less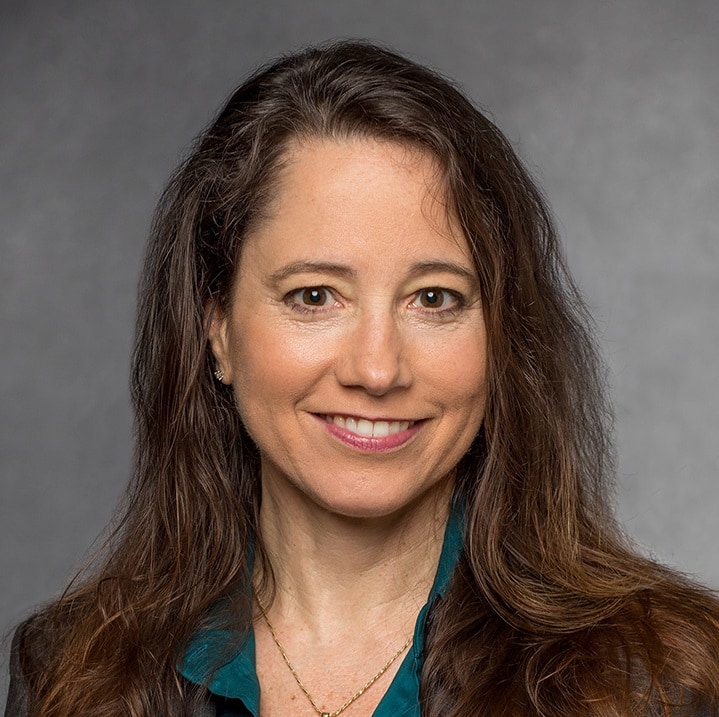 Saul Ewing Arnstein & Lehr LLP
April Doss is a seasoned litigator with extensive in-house experience who offers clients significant insight on data privacy and cybersecurity based on her years of service in high-level government jobs connected to the intelligence community. Her knowledge about cybersecurity and data privacy is informed by her tenure as the senior minority counsel for the Russia Investigation in the Senate Select Committee on Intelligence (SSCI), as well as her many years at the National Security Agency (NSA), where she was associate general counsel for intelligence law.
more...
In her year-long role advising the Senate committee, April served as lead minority counsel for all facets of the SSCI investigation into Russia's interference in the 2016 U.S. elections. At the NSA, she gained significant experience with legal issues relating to big data, including privacy and compliance programs, particularly within the telecommunications, technology and defense sectors of the economy. Over the course of her career at the NSA, April managed operations; oversaw a complex, multi-site compliance program; and served as part of the senior management team for the NSA's new technology development. Prior to her federal government service, April tried both criminal and civil cases, first as a public defender and later as a law firm litigator. She also served as assistant and acting general counsel of a private college prior to her federal service.
This diverse background makes April well-qualified to provide practical, hands-on legal advice that takes into account the real-world implementation challenges of data privacy and cybersecurity programs. She assists clients with data security and privacy investigations and litigation, and leads the Firm's comprehensive program and process to mitigate cyber risks on the front end and protect clients in the event of an incident. April also advises clients on regulatory and corporate ethics and compliance best practices. Additionally, she provides a wide range of legal services to intelligence, defense, and homeland security sector clients who are engaged in cleared conversations with the vast network of federal agencies that govern and impact those arenas. Her prior experience as in-house counsel to a private college also allows her to apply her cybersecurity perspective to the needs of higher education sector clients.
April is a regular commentator and contributor on national security, privacy, and cybersecurity issues. She has appeared on CNN, MSNBC and NewsOneNow. April's articles have been published in a wide range of publications, including the Washington Post, The Atlantic, The Weekly Standard, Lawfare, the American Bar Association's SciTech Lawyer, the IAPP Privacy Advisor and Law360. She has been quoted in WIRED, Axios, Reuters, and The Hill, among others.
less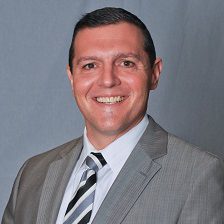 Construction Users Roundtable
As former Vice President of Global Strategic Projects, for Pentair Technical Solutions, he wss responsible for global business development and project execution for large, strategic industrial projects. In his 17 year tenure at Pentair, Pete has held the roles of Canadian Operations Manager, Director of Global Projects Business Development, and Project Director. Pete has a Master of Science degree in Construction Engineering & Project Management and has an extensive background in lean, front end planning, project information management systems, project controls, and quality management systems.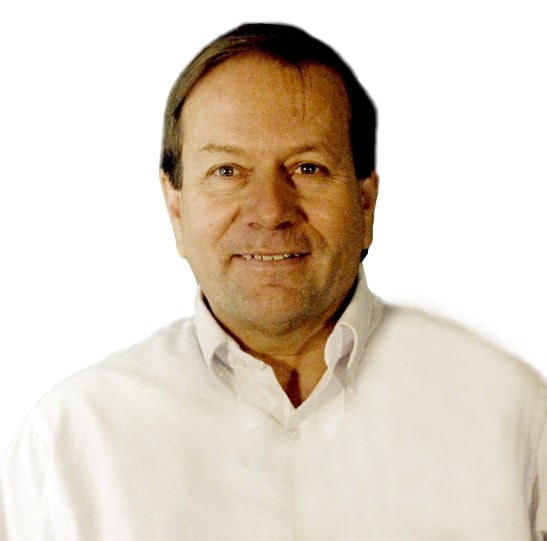 GLOBAL SENIOR GENERAL MANAGER ENGINEERING AND PROJECT MANAGEMENT
Jim serves as Global Senior General Manager of Engineering and Project Management for Saudi Arabia Basic Industries Corporation (SABIC), one of the world's leading and largest Chemical and Materials companies. Jim joined SABIC's Executive leadership team September 2013 and successfully lead a major transformation to globalize Engineering and Project Management in all regions of the world enabling SABIC's sustainable growth strategies outside of Saudi Arabia.
more...
Prior to assuming his current position, Jim retired from the DuPont Company after 35 years of service where he held numerous positions in business development, technology, operations, engineering and project management globally. He served as site manager at several DuPont facilities including Corpus Christi and as the VP and Chief operating officer for First Chemical, a DuPont subsidiary company. Jim's career has enabled him to live and work throughout the U.S, Asia, Europe and Latin America where he has built and sustained personal and professional relationships across the globe.
As an executive leader, he maintains a strong commitment to SABIC's core values including safety, environmental stewardship, ethics, compliance, value for diversity and community relations. Active in a variety of professional and business organizations, Jim served as president of the Corpus Christi Port Industries where he led the successful community roll out of the EPA's Risk Management Process. He was appointed advisor to the President of Texas A&M, Lamar and McNeese State University Engineering Schools. He served on the Board of Directors for the Texas Business Council for Sustainable Development and the Construction Industry Institute (a University of Texas affiliation). He remains a Board Member of the Construction Users Round Table and was recently appointed Board President. Jim is the past president of the Aransas Pass Rotary and the Boys and Girls Club of Corpus Christi. He remains active with the United Way.
Jim holds a bachelor's of Mechanical Engineering from the State University of New York at Stony Brook and Master of Electrical Engineering from NYU graduating with honors. He completed advanced studies in Business Management at the Texas A&M School of Business and is Six Sigma Certified.
less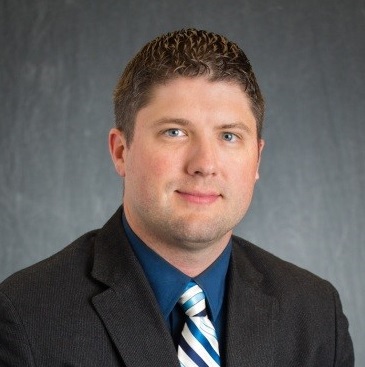 PROJECT CONTROLS & MATERIALS MANAGEMENT LEADER
Kurt C. Ernst is the Project Controls and Materials Management Leader for the Global Product Line and US Project team within Praxair, Inc., the largest industrial gases company in North and South America and one of the largest worldwide. The company produces, sells and distributes atmospheric, process and specialty gases, and high-performance surface coatings. Praxair products, services and technologies are making our planet more productive by bringing efficiency and environmental benefits to a wide variety of industries, including aerospace, chemicals, food and beverage, electronics, energy, healthcare, manufacturing, metals and many others.
more...
Kurt started working in the construction industry as a co-op while attending the Rochester Institute of Technology. During the co-op opportunity he worked as an assistant project manager at CBO Glass, a unitized curtainwall fabricator and installer. Upon graduation Kurt was offered employment at CBO Glass participating in a cross functional/rotational assignment program. Following completion of this program Kurt began working as a project manager working on higher educational commercial projects. Kurt executed over $20MM in glazing contracts at Cornell University and in 2011 Kurt was promoted to the Director of Project Management at CBO Glass. In 2012, Kurt accepted a position at Praxair and began executing projects as part of the US Engineering and Construction team. As part of this team Kurt worked on a wide array of projects throughout North America. Kurt has been a part of project teams which have built air separation plants, CO2 plants, steam methane reformers, and distribution pipelines. In 2016, Kurt was named to his current position as the Project Controls and Materials Management Leader for the Global Product Line and US Project team. In this position he is responsible for the overall quality, reliability, and efficiency of project controls engineering outputs and materials management activities.
Kurt holds a Master of Science degree in Construction Management from Drexel University and a Bachelor of Science degree in Mechanical Engineering Technology from the Rochester Institute of Technology. Professionally, Mr. Ernst received his Project Management Professional certification from the Project Management Institute in 2012 and also graduated from the Glass Management Institute program presented by the National Glass Association in 2009.
Kurt joined the CURT Young Professionals advisory board in 2013 and has been heavily involved in numerous CURT objectives and events since.
less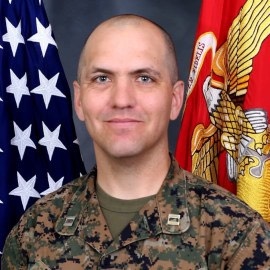 ADDITIVE MANUFACTURING LEAD – MARINE CORPS SYSTEMS COMMAND
United States Marine Corps
Captain Matt Friedell is the Additive Manufacturing Lead at Marine Corps Systems Command, the Marine Corps' main acquisition command. The Marine Corps is the "Nation's Force in Readiness" and stands to be most prepared when the nation is least prepared. Towards that goal, Capt Friedell's office is responsible for injecting all facets of advanced and additive manufacturing to increase the readiness, resiliency and lethality of USMC systems. From 3D printed M1A1 Tank impellers, to small snowshoe clips, all requests for AM engineering support come through his office.
more...
The Marine Corps has fielded dozens of 3D printed drones, over 100 3D printers (desktop to industrial metal), and even 3D printed F-35 Joint Strike Fighter parts while afloat. Capt Friedell's main effort and passion lies in the robotic and additive construction fields. He works hand and hand with the Army Corps of Engineers to 3D print buildings, barriers, and bunkers out of concrete. They recently finished the first continuous printed building in the western hemisphere, a 500 sq f barracks hut, printed in 14 hours.
Capt Friedell holds a Bachelor's Degree in Economics from Colorado State University and a Master's degree in Modeling and Virtual Environments Simulation from the Naval Postgraduate School. He comes from a residential construction family, growing up on construction sites. His father is a retired building inspector and his mentor.
less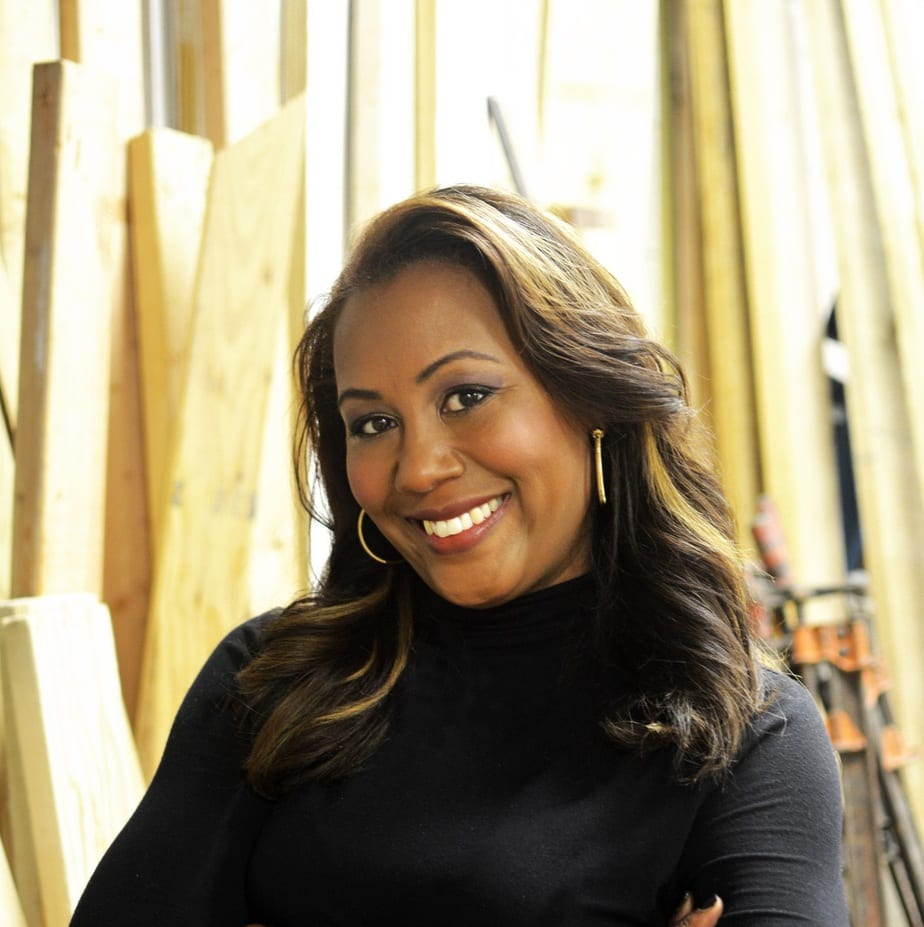 CONSTRUCTION BUILDING TRADES TEACHER
Tami Gamble-Gurnell is in her fifth year of teaching Construction and Building Trades at Duncanville High School in Duncanville, Texas, on Dallas' southern border. Known as the "Girly Shop Teacher," Tami possesses an energetic comedic spirit with a never quit attitude. In the most intriguing way she manages to turn no's into yes's.
more...
Her first heartthrob moment in construction came when she was helping her dad set and pour cement steps at the age of six. This zany mother of three sons is a Howard University graduate with a Bachelor of Science in Psychology, a Certified Texas Education Agency Teacher and OSHA certified.
She was named Power Up Inc. Woman in Construction May 2018, awarded Duncanville ISD "Made with Pride" Teacher of the Month May 2016, Duncanville High School Teacher of the Month in January 2018, has led her SkillsUSA team to numerous blue ribbon victories all four years and is on a crusade to ensure that laughter is injected into every lesson.
less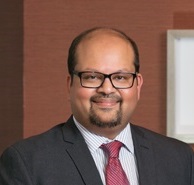 DIRECTOR – CYBER RISK & PRIVACY
Amit Garg is a trusted cyber risk and privacy advisor with a 18+ year track record of successfully enabling companies to understand and execute risk transformation, governance, and compliance strategies, improve resiliency, and increase security awareness. His clients have included Fortune 500 companies in the financial services, healthcare, aerospace and defense, consumer products and retail verticals, as well as various U.S. federal and military agencies. Amit has significant experience in engaging with clients, understanding business objectives, identifying and analyzing business issues, laying out both tactical and strategic roadmaps, proposing and executing solutions.
more...
Amit's areas of expertise includes enterprise security program management, enterprise governance, risk management, and compliance (eGRC), data protection and privacy, business continuity planning and resiliency, security culture awareness and training, project management, and cybersecurity due diligence for mergers, acquisitions (M&A) and divestitures. He has extensive experience and is familiar with various regulatory requirements including FISMA, DFARS, GDPR, HIPAA, NIST 800-53, NIST 800-171, ISO/IEC 27001, and is knowledgeable of industry best practices across multiple verticals. Amit previously worked at RSA Security, Deloitte & Touché, and BearingPoint (formerly KPMG Consulting). Amit has presented at multiple conferences and symposiums across the country.
Amit holds a M.S. in Engineering Management & Systems Engineering with a focus on Information Security Management from the George Washington University and a B.A. in Economics from Emory University. Amit also has a certificate in leadership development from Yale School of Management.
less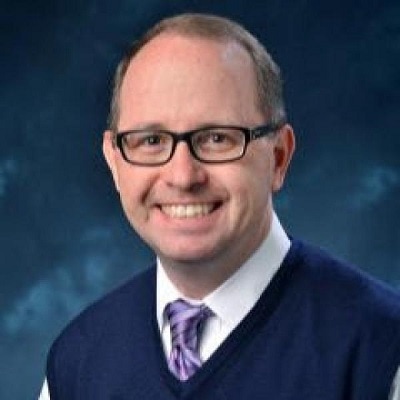 University of Colorado at Boulder
Paul M. Goodrum, P.E., Ph.D. is the Nicholas R. Petry Professor in Construction Engineering in the Department of Civil, Architectural, and Environmental Engineering at the University of Colorado Boulder. He has worked extensively on construction workforce issues and analyses of complex demographic datasets. Dr. Goodrum worked professionally in both construction (as both a project and safety engineer) and design prior to returning for his PhD in 1998 to pursue an academic career. The experience of working in the field on multiple construction jobsites played a critical role in influencing his career interest in workforce issues.
more...
Dr. Goodrum has worked on three CII studies closely aligned with the proposed study, including RT-215 Workforce View of Construction Productivity (PI), RT-231 Construction Industry Craft Training (PI), and RT-318 "Is There a Demographic Labor Cliff that will affect Project Performance?" In addition Dr. Goodrum has actively worked with industry agencies, including the National Center for Construction Education and Research (NCCER), on multiple efforts regarding craft skill training and availability. For his work on workforce issues and productivity, Dr. Goodrum has been the recipient of the CII Outstanding Researchers Award in both 2008 and 2014.
less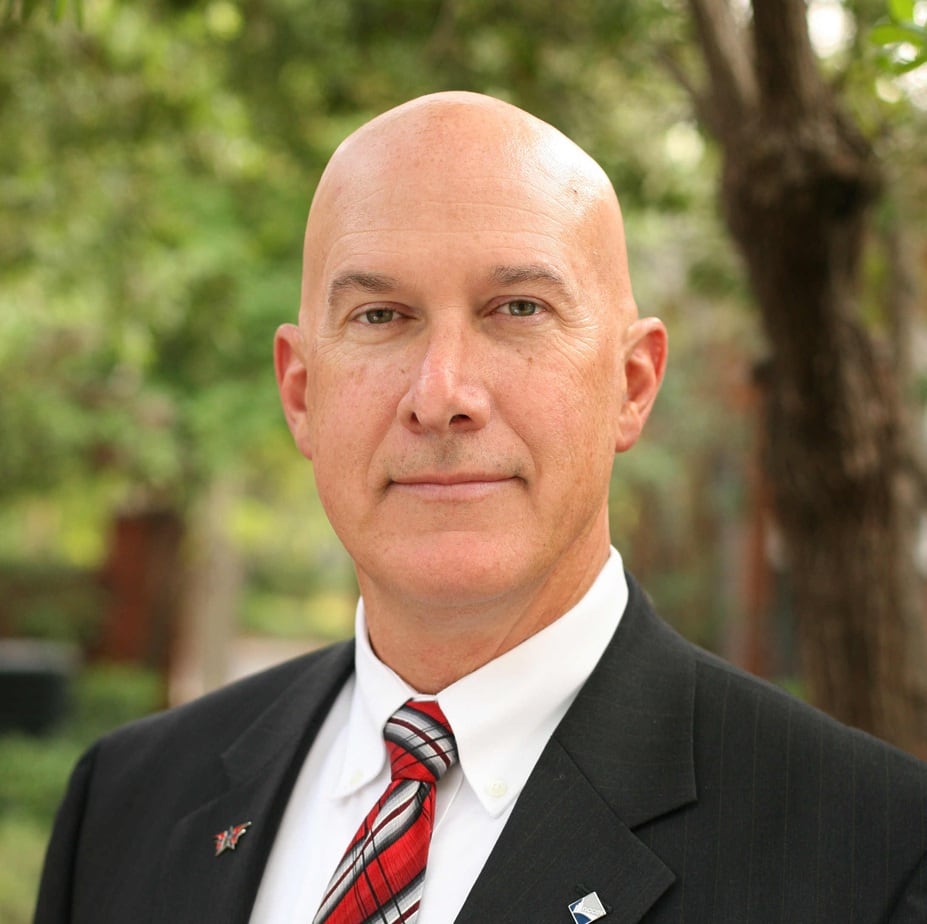 Steve Greene has 30+ years of construction/management experience (Craftworker, Superintendent, Project Manager, Director of Human Resources, and Senior Director of Global Workforce Development) with three major international contractors – Fluor, BE&K, and Bechtel. Steve has been the COO and owner of an industrial construction services company in Atlanta, Georgia. He has been the Vice President of Operations with 2 Post-Secondary Career Colleges.
more...
He has held Board of Trustee positions with the American Vocational Association – School to Careers Partnership, the National Center for Construction Education and Research, the National Vocational Technical Honor Society, the Piedmont Council for the Prevention of Child Abuse, the Associated Builders and Contractors Construction Education Foundation and the Fluor Foundation Scholarship Board
Steve is currently Vice President of the National Center for Construction Education and Research (NCCER). Steve, and his wife Diane, live in Gainesville, Florida. They have 4 children and 2 grandchildren.
Steve holds a Bachelor's Degree in Premedical Science from Wofford College in Spartanburg, South Carolina.
less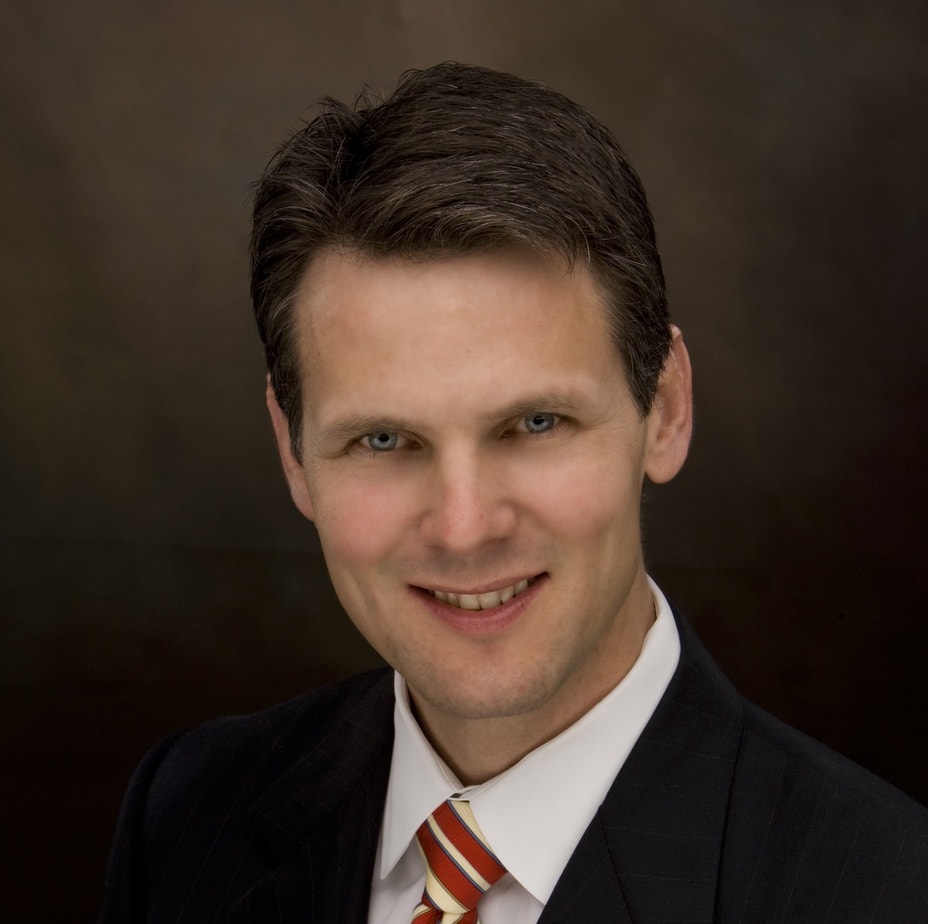 Construction Users Roundtable
Daniel Groves is the Director of Operations and workforce consultant for the Construction Users Roundtable, having joined CURT in 2007. In this role he assists CURT with metrics, benchmarking and implementation of leading industry practices to help owners achieve the most productive use of every capital dollar.
more...
Mr. Groves is co-founder and CEO of Construction Industry Resources providing labor market intelligence and project risk mitigation technology and solutions for large global owner and contractor companies since 2010. CIR owns and manages the Construction Labor Market Analyzer® (CLMA®) which has emerged as a market leader for project labor risk analytics.
Mr. Groves holds degrees accounting and business management from Asbury University in Kentucky and spent the early part of his career with a law firm in Lexington focusing on corporate and estate taxation and planning.
From 1991 to 2007, Mr. Groves founded and managed a contracting company, building, renovating and selling about 2 dozen residential and commercial buildings in central Kentucky and Washington, DC. In 1999, Mr. Groves was named the Chief of Staff (one of the youngest on Capitol Hill) to United States Congressman Ernie Fletcher after managing his successful campaign. In 2003, Mr. Groves managed Congressman Fletchers successful campaign for Governor of Kentucky then served as the Chief of Staff and Senior Advisor to the Governor until 2005, when he started his strategic business planning and consulting practice.
less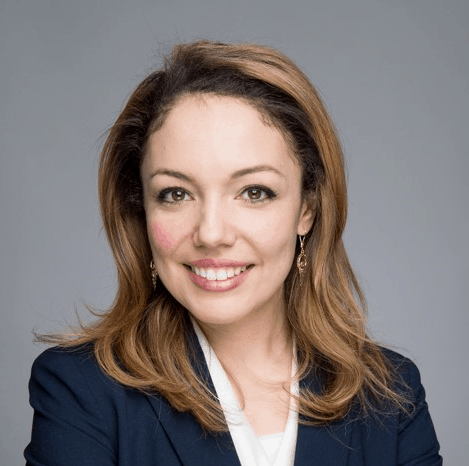 Mona Haggag helps capital program owners, EPCs, and manufacturers prepare for and adapt to the changes that will be driving the construction industry in the coming years. Mona works with both private and public sector organizations on topics of change management, organizational design and business planning.
more...
Mona started her career as a quantitative analyst at CEB, now Gartner, where she conducted industry research and built decision-support tools and solutions for Fortune 1000 organizations. During her time at Deloitte Consulting, Mona worked on organization realignment, transformation and standup efforts at the Department of Defense and other federal agencies. She then went back into the private sector where she was President of an engineering services firm that provides innovative structural integrity solutions for gas utilities, pipeline manufacturers and oil companies in the US and MENA.
Mona holds an MBA with a concentration in Marketing and Management, and a BFA from the University of Illinois at Urbana-Champaign.
less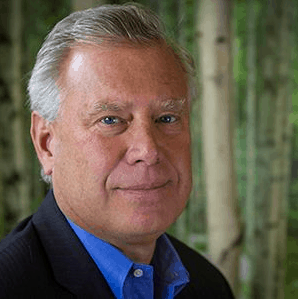 Jim Haudan is a different kind of CEO, with a passion that goes beyond leading Root to success. For more than 20 years, he has been helping organizations unleash hidden potential by fully engaging their people to deliver on the strategies of the business. With his background as a coach, it's not a stretch that the company Jim co-founded focuses on tapping employees' discretionary efforts – the kind that produces winning results.
more...
From its headquarters in Sylvania, Ohio, and office in Chicago, Root partners with senior teams at major companies worldwide to build creative ways to execute strategy. A unique blend of 119 business experts, analysts, artists, writers, and educators, the Root team draws an organization's people into the business by appealing to basic human curiosity and intelligence and by combining insights, art, visualization, and dialogue in innovative ways.
Jim believes that business results don't come from creating a great strategy, but by meaningfully connecting it to all of the people in the company to bring it to life. And the Root team agrees, resulting in eight straight years on the Great Place to Work® Institute's 25 Best Small and Medium Workplaces and being among the 2009 Top Small Workplaces according to the Wall Street Journal and Winning Workplaces Inc.
Root's clients include some of the biggest names in business, such as Gap Inc., Petco, Dow Chemical, Pepsi, FirstEnergy, Taco Bell, and Hilton Hotels – more than 500 companies and tens of millions of people. The impact of Root's approach on so many people and organizations over two decades is captured in Jim's national best-selling book, The Art of Engagement: Bridging the Gap Between People and Possibilities (McGraw-Hill, 2008).
Jim is a frequent speaker on leadership alignment, strategy execution, employee engagement, business transformation, change management, and accelerated learning. He has spoken at TEDx BGSU, the Conference Board events, and numerous client
meetings. He also contributes regularly to business publications and blogs. He lives in Sylvania with his wife, Michelle. They have three children, Brad, Brooke, and Blake. When he's not traveling the globe visiting clients, he enjoys relaxing with his family at their
lake cottage, golfing, fishing, photography, and attending Jimmy Buffett concerts.
less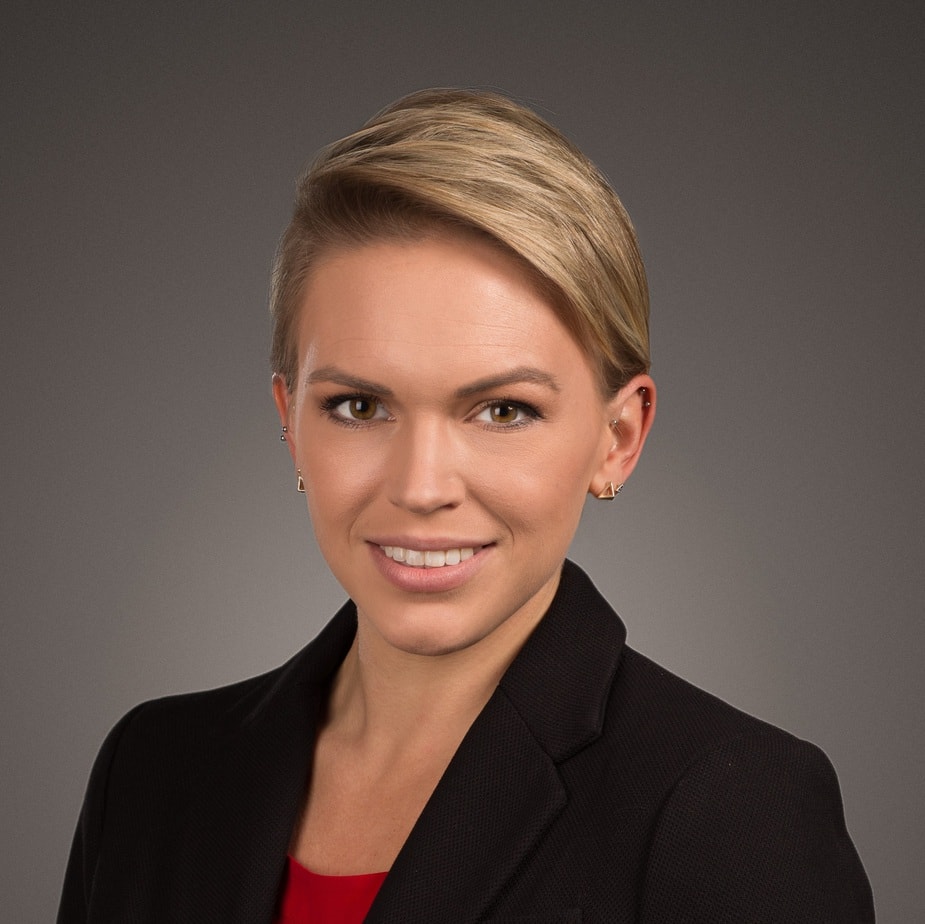 Kelcey is one of the original founders of Continuum Advisory Group and has played a key role in the organization's goal of transforming the construction industry through revolutionary innovation. As President of the firm, Kelcey works with capital asset owners, utilities, contractors, engineering firms, building material suppliers, homebuilders, and construction industry associations. She specializes in strategic planning facilitation and the development of integrated teams, supporting clients such as General Motors and Procter & Gamble. She is experienced in process improvement efforts, the design and development of dashboards and analytical tools, team assessment utilities, and process and project management frameworks. Kelcey is passionate about collaborative culture development and implementation.
more...
As a founding member of Continuum Advisory Group, Kelcey has been instrumental in start-up and development of the organization. She has developed several management tools for improving overall business productivity and is responsible for leading the firm in operational strategy. Kelcey is focused on understanding the evolution and impact of new technology, communications and media in the construction industry. She brings these skills and perspective to the broader Continuum Advisory Group practice and intellectual development.
Kelcey began her career in consulting as a Consultant Associate at FMI Corporation where she worked with a team dedicated to strategic development and improvement of large homebuilders, consulting with many of the top ten builders in the country. Before becoming a member of the FMI team, Kelcey worked in property management, where she gained valuable insights into the multifamily and mixed-use industry.
Kelcey holds a Bachelor of Science degree in business management with a concentration in marketing. She graduated Summa Cum Laude from North Carolina State University in Raleigh, North Carolina.
less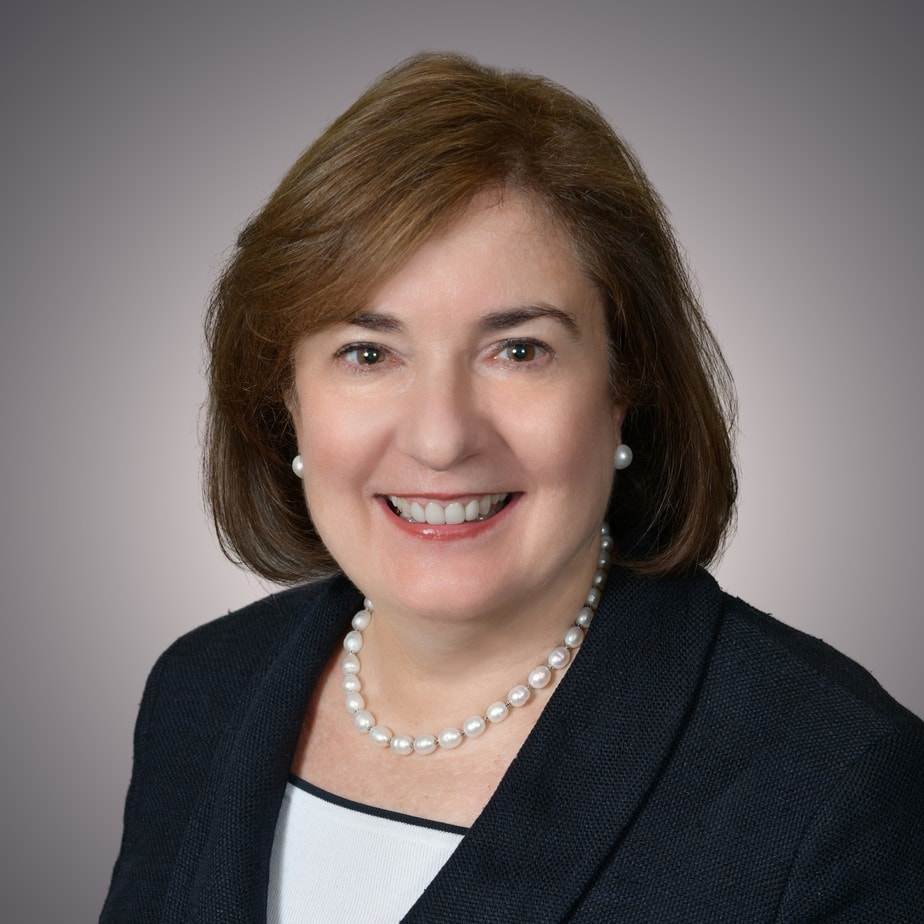 Saul Ewing Arnstein & Lehr LLP
Laurie Kamaiko advises clients in a wide range of industries on emerging and complex risks associated with cybersecurity and helps them limit their exposure to cyber incidents and respond to data breaches and related litigation. She has extensive experience in counseling insurers and reinsurers on the handling of claims and coverage issues arising from these events, as well as from terrorism and natural catastrophes, and works closely with them on new product development and policy wordings.
more...
Insurers and reinsurers also rely on Laurie for advice on other complex coverage issues, negotiation of resolutions to coverage disputes and litigation of coverage actions under various lines of insurance. Her successful representations include matters involving: general liability – Coverage A and Coverage B claims; professional liability insurance; crime and kidnap & ransom policies; environmental risks; extra contractual exposures; and first party coverages. All of these generally involve significant damages and complex liability issues that Laurie unwinds for her clients after taking the time to understand their needs and develop legal strategies in line with their goals.
less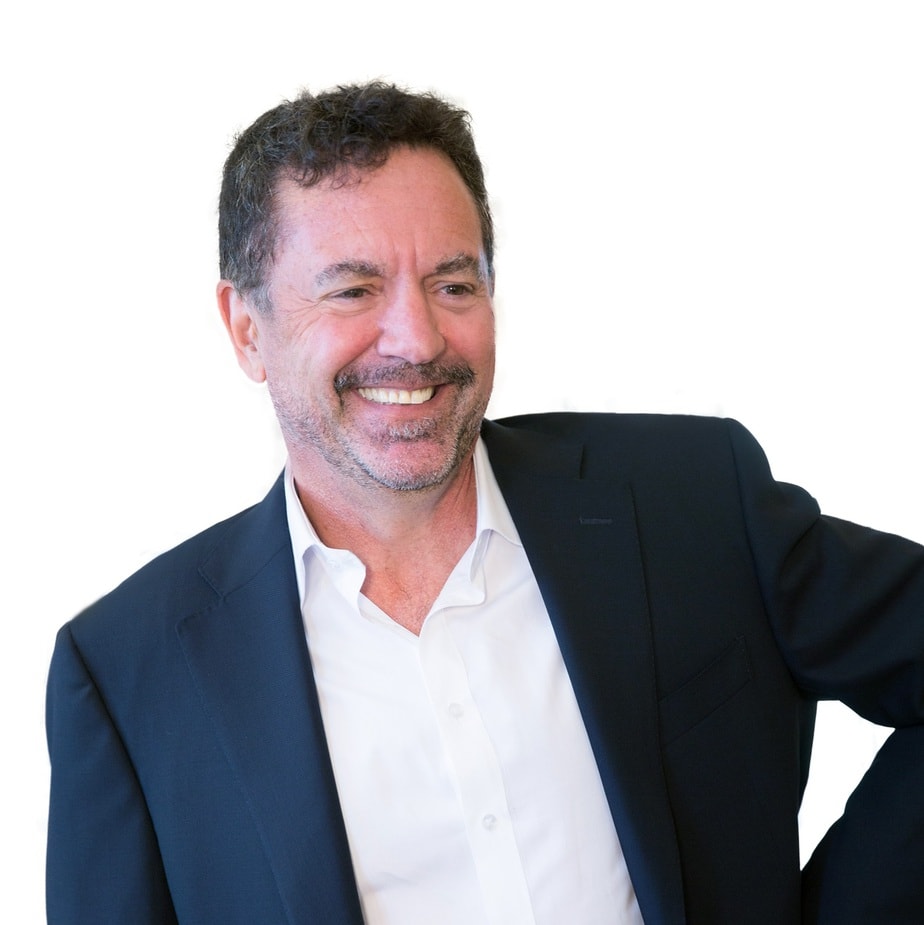 PUBLISHER AND GLOBAL FUTURIST, ECONOMIC LEADER, ENTREPRENEUR & AUTHOR
One of the most influential and respected figures in the technology, economic and business worlds, Rich Karlgaard advises audiences on how to harness an organization's disruptive spirits to maximize business opportunities in the global marketplace.
more...
As an expert in artificial intelligence, blockchain and the internet of things Rich is also a regular panelist on one of cable news' most popular business shows, Forbes on FOX. He is a co-founder of Upside magazine, Garage Technology Partners (with Guy Kawasaki) and Silicon Valley's premier public business forum, the 7,500-member Churchill Club. For the latter, Karlgaard won an Ernst & Young Entrepreneur of the Year Award.
Karlgaard's book on innovation culture, The Soft Edge: Where Great Companies Find Lasting Success, rapidly became Amazon's top seller in the category of Strategy and Competition. Management guru, Tom Peters wrote: "The Soft Edge is brilliantly organized and written—and its peerless message is right on the money for our chaotic times." Harvard Business School professor Clayton Christensen, wrote: "Rich Karlgaard is a navigator for the rest of us." The Soft Edge made the lists of top business books of 2014 for Inc., Time.com, Value Walk, 800-CEO-READ, Huffington Post, and Forbes India.
His 2015 book, Team Genius: The New Science of High Performing Organizations, was published in 2015 and has been endorsed by Satya Nadella, CEO of Microsoft and Fred Smith, CEO of FedEx.
In his biweekly Forbes column, "Innovation Rules," he provides an honest and incisive assessment on a broad range of emerging issues. Rich brings the same candor and vision to his bespoke and wildly thought-provoking presentations, as he reveals a prospective and comprehensive analysis of the disruptive forces that are reshaping your industry. Rich equips today's leaders with timely insights that help them adapt to the era of technological and political disruption and thrive in an increasingly competitive global marketplace.
less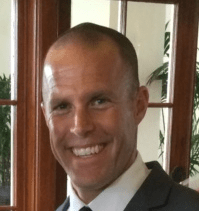 SOUTHEAST REGIONAL SALES MANAGER-ENTERPRISE SOLUTIONS
Paul Kennedy is an eleven year veteran of Stanley Black & Decker. He has held numerous roles within the organization from retail to his current position, Southeast Regional Sales Manager for the Enterprise Solutions Team. The Enterprise Team is focused on utilizing our brands, products, people, and services throughout the construction, manufacturing, and MRO space focused on INNOVATION, SAFETY, and PRODUCTIVITY ultimately making our users more PROFITABLE.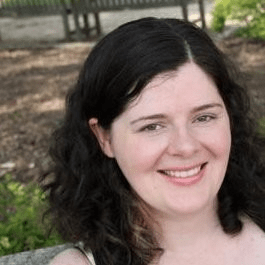 MECHANICAL ENGINEER – CONSTRUCTION ENGINEERING RESEARCH LABORATORY
United States Army Engineer Research and Development Center
Megan Kreiger is a Mechanical Engineer at the Construction Engineering Research Laboratory (CERL), US Army Engineer Research and Development Center (ERDC). Megan's most recent work includes a heavy focus on the research and development of an innovative, large-scale, additive manufacturing approach to the construction of contingency structures.
more...
Currently Megan is the Additive Manufacturing lead on the Automated Construction of Expeditionary Structures (ACES) program where she is a lead in the design, build, and operation of multiple large-scale printers. The ACES team recently completed the print of a 16′ x 32′ building in August 2018 in 14 hours of print time, their first 500 sf building print was completed in July of 2017, she printed a 32′ concrete bridge at the Marine Corps Steel Knight exercise in Dec 2018.
Megan attended Michigan Technological University where she earned her Master's degree in Materials Science & Engineering with a thesis focused on additive manufacturing under Dr. Joshua Pearce in 2012, a graduate certificate in Sustainable Futures in 2012, and Bachelor's degree in Mathematics in 2009.
less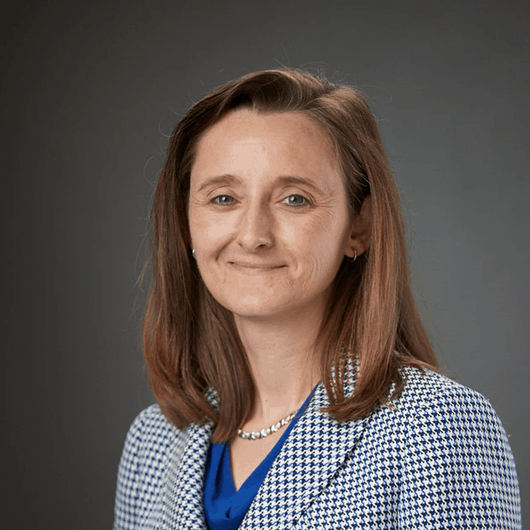 Rachel Lavender is an advisor with Marsh's Cyber Center of Excellence (part of Marsh's Financial & Professional Liability Practice, FINPRO) in Washington, D.C. She is primarily focused on cyber security & privacy risk, media liability, and technology errors and omissions. But also has a deep background in all manner of management and professional liability risk issues.
more...
As a Cyber specialist, Rachel's current responsibilities include conducting coverage analysis for clients and prospects, advising clients and prospects on cyber risk exposures, as well as negotiating with insurance carriers on terms and conditions. In doing so, she has a broad view of the coverage available in today's cyber and E&O marketplace. Rachel's goal is to ensure that her clients' existing and emerging cyber and E&O risk priorities are effectively addressed.
In June 2004, Rachel joined Marsh bringing with her eight years of accounting and finance experience. Her experiences prior to joining Marsh included financial database development and implementation, internal auditing, and revenue management for a large multi-media company. Rachel's client base with Marsh includes organizations specializing in technology development, life sciences research, financial services, and government contracting across the country.
Rachel also participates in round tables and panel discussions regarding emerging risks facing organizations in the management and professional liability arena and was named a Power Broker in Technology by Risk & Insurance Magazine Awards in 2016.
Rachel holds a BS from the University of Alabama at Birmingham and an MBA from Vanderbilt University.
less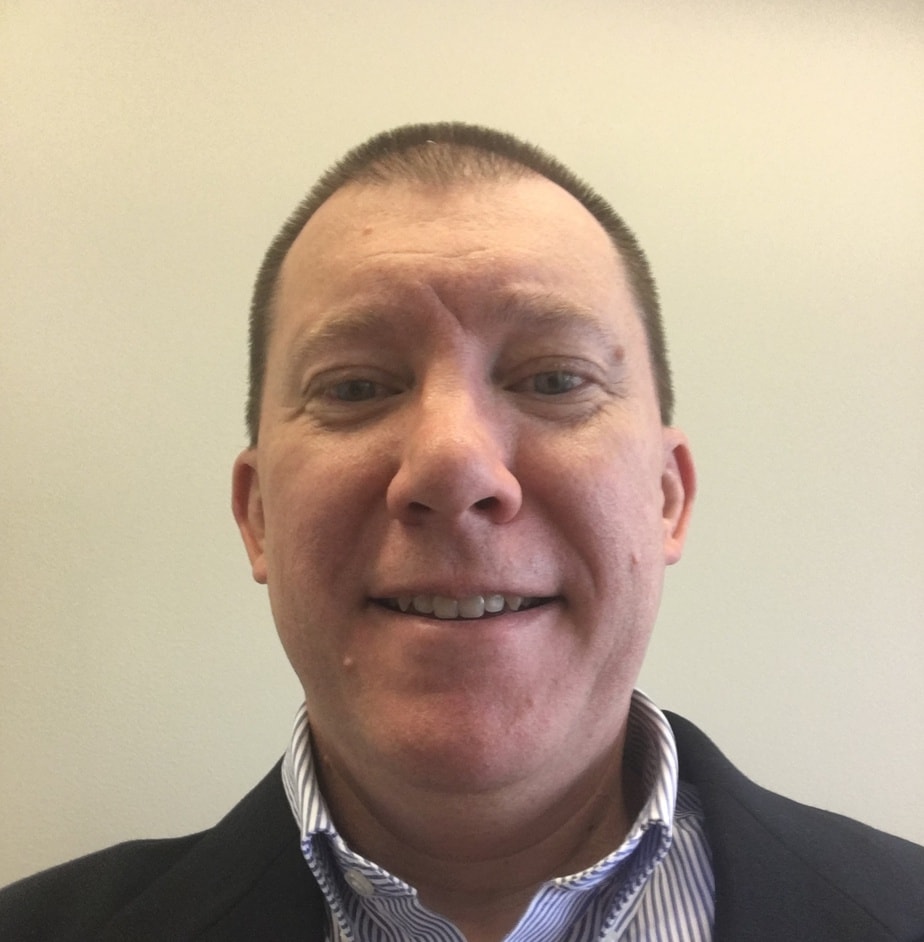 MANAGER AMERICAS FIELD EXECUTION TEAM
Air Products and Chemicals
Ed Luckenbach is the Manager for Air Products and Chemicals' Americas Field Execution Team, overseeing construction estimating, construction, and commissioning. Ed has 27+ years with Air Products and has been involved with industrial gas plant engineering, design, and construction. In addition to management, his career includes mechanical engineering of systems, large machinery engineering and commissioning, and more than 15 years starting-up both Air Separation and HyCO plants. His passion is site safety, leadership, and making the contractor workforce successful.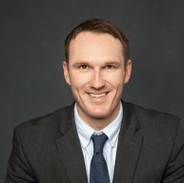 Ryan is a developing leader in the field of change management and human resourcefulness. He is currently a faculty member in the School of Education at Colorado State University where he facilitates courses regarding current best practices in teaching and learning in organizations.
Ryan completed his Ph.D. in Education and Human Resource Studies with his dissertation focused on responsible leadership practices from the perspective of meaningful stakeholders. His current research focuses on responsible and systems leadership, thriving through organizational transitions and human resource development.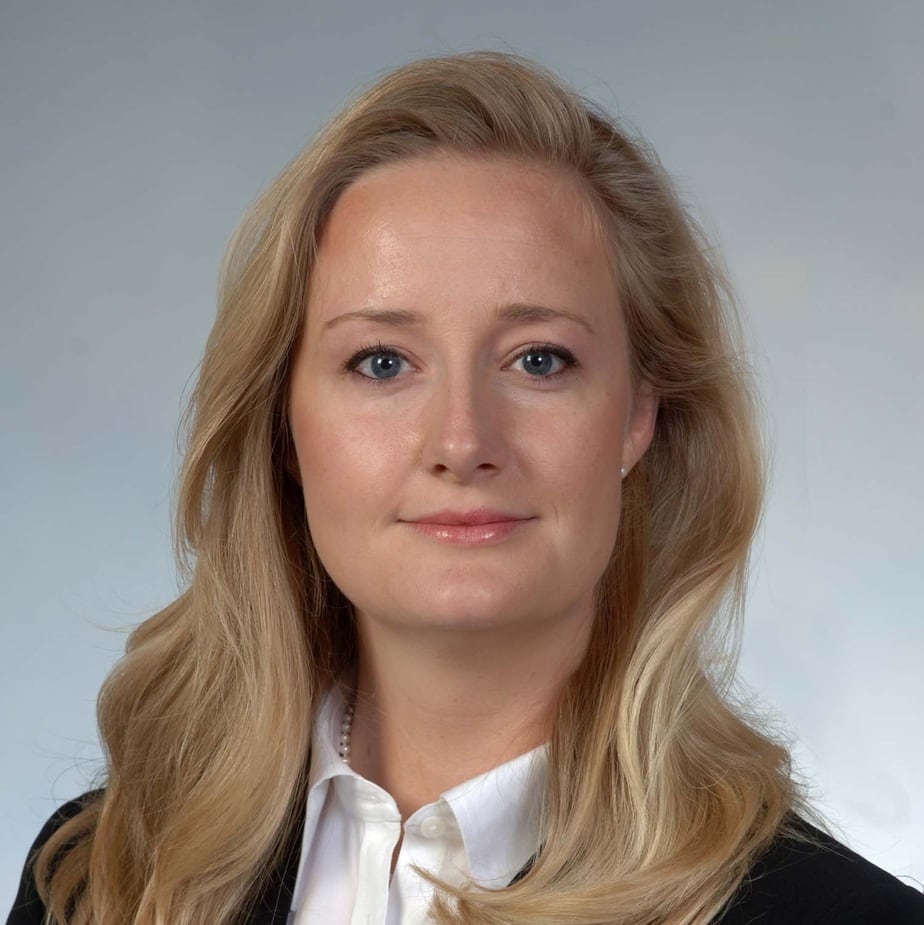 Teresa Magnus is the Principal of Magnus & Company, a construction and management advisory firm committed to improving the experience of the industry by challenging conventional business models through unique thinking, creative solutions, and intelligent execution.
more...
Teresa's work experience has been focused on the planning and management of major construction programs, workforce and labor strategy, business growth and expansion, and contract strategy, administration, and the prevention, as well as, resolution of complex claims. Teresa has served as both the Manager of Project Services and the Construction Contract Strategy Manager for Southern Company, a leading US producer of electricity. In these roles, she was responsible for the redevelopment and implementation of Project Controls and Project Management Office for over $10 Billion of capital projects. Teresa was also responsible for the planning and execution of the contract strategy for the $8.7 Billion environmental scrubber program. Before rejoining Southern Company, Teresa served as CEO of Vulcan Industrial Contractors. Under her leadership, the company expanded territory and service offerings, EBITDA grew, safety performance improved, and the company developed key strategic alliances. As a consultant with both Price Waterhouse and Arthur Andersen in dispute resolution services, Teresa focused on large, complex construction disputes for contractors, subcontractors, and owners.
Teresa has presented to industry groups on the topics of construction contracting strategy, labor and workforce strategies, measuring and reporting project progress, claims avoidance and resolution, market growth and expansion, business relationships and collaboration, strategies for corporate economic policy, and strategies for diversifying project execution. She continues to contribute to the industry initiative–ConsensusDOCS.
Teresa's community involvement focuses on education, inclusion, and the advancement of the field of Construction. Teresa has served as an Advisory Board Member for the Shelby County Schools Technical Education Program, the Shelby County Chamber of Commerce Workforce Development Committee, the Advisory Board of the Alabama Go Build Initiative, and the Georgia Governor's Workforce Development Committee. She has served as a committee member for local bargaining organizations for multiple crafts and as a Trustee on pension and health and welfare funds. She has served on the board of the local YMCA branch and currently chairs annually the Girls Can Camps she founded in Alabama. Teresa was awarded the Crystal Vision Award in 2010 for her work in promoting the inclusion of women in the construction industry, and has been recognized by the Birmingham Business Journal and Southeast Construction magazine for her leadership. In 2018, she was recognized by the Construction Users Roundtable for her contributions to the organization and the construction industry.
She earned a Bachelor of Science in Accountancy from Miami University in Oxford, Ohio and is a CPA licensed in Ohio. She holds a Juris Doctor from Samford University Cumberland School of Law and is admitted to the Georgia Bar. She is a member of the Construction Users Roundtable (CURT), the American Bar Association (ABA), and the American Institute of Certified Public Accountants (AICPA).
Teresa resides in Birmingham, Alabama with her husband, Mark Underwood, and their six children.
less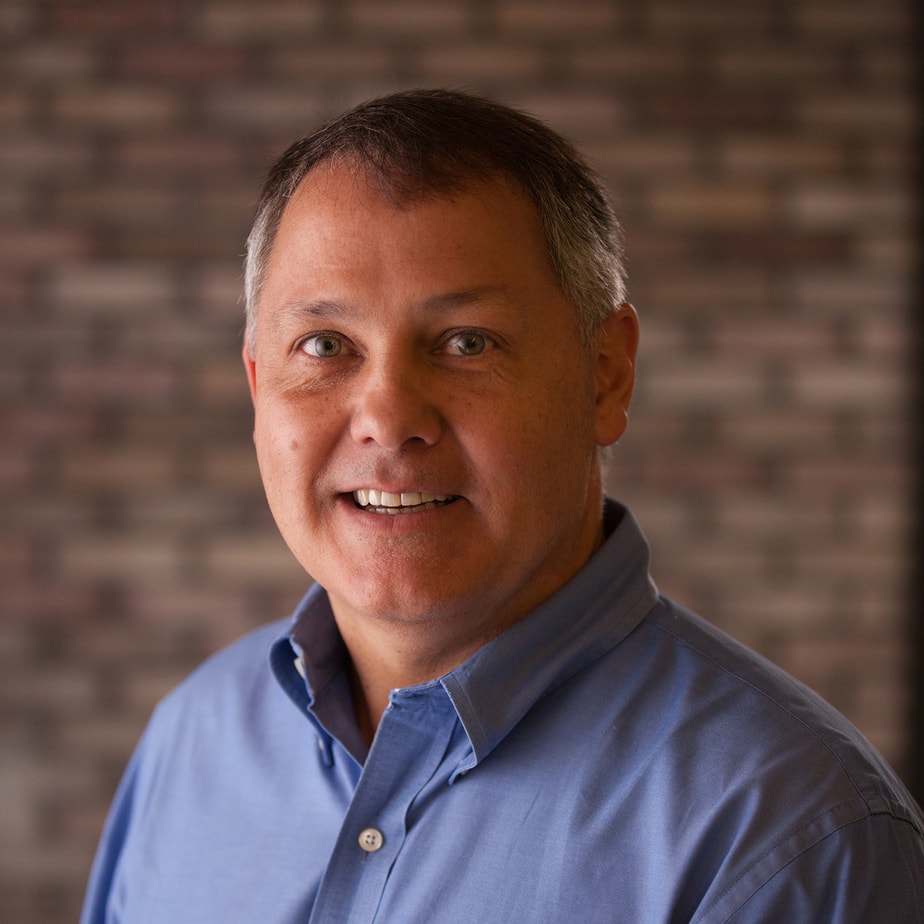 Brian is a transformational entrepreneur with a passion for innovation and customer value. He is the co-founder and President of Kahua, the creator of the world's only collaborative network for real estate and construction project management. He helps the world's leading owners, real estate, contractors, architects and engineers to profitably deliver and manage the highest performance capital projects at the lowest possible life-cycle cost.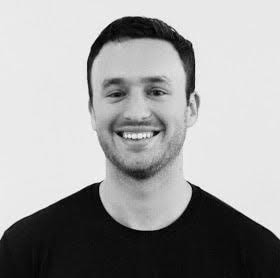 SENIOR DIRECTOR – CONSTRUCTION, AGRICULTURE, and MINING
Zack is Senior Director for Construction, Agriculture, and Mining at Uptake, an industrial artificial intelligence software company that aims to help organizations digitally transform with open, purpose-built software. Built around a foundation of data science and machine learning, Uptake's core products include an Asset Performance Management application and a fully managed platform. Prior to joining Uptake, Zack worked as a Business Analyst with McKinsey.
more...
Upon graduating from the University of Michigan with a Bachelor's in Business Administration, he founded the Zack Novak Dexter Shooting Academy, a basketball camp who's objective is to provide players an opportunity to come together and develop key, individualized skills and capabilities through drills, technique rotation, and scrimmage games.
less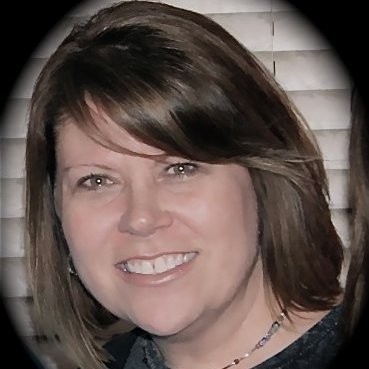 DISTRICT REPRESENTATIVE OF SAFETY AND DIVERSITY AND U.S. SAFETY COORDINATOR
Vicki O'Leary joined the Ironworkers International in January 2016. Since that time she became Chair of the North American Building Trades Union (NABTU) Tradeswomen's Committee. She is a 32-year member out of Local #1 in Chicago. She completed her triple major Bachelor of Arts degree in Union Leadership & Administration, Labor Education & Labor Studies from the National Labor College in 2008 and her Master of Arts Degree at Gonzaga University in Organizational Leadership in 2012. In 2018 she graduated from the Harvard Trade Union Program and completed the Cornell National Labor Leadership Initiative (NLLI). As a General Organizer for Safety/Diversity she passionately strives for equal opportunity for all minorities and women within the building trades as well as the safety and health for all ironworkers.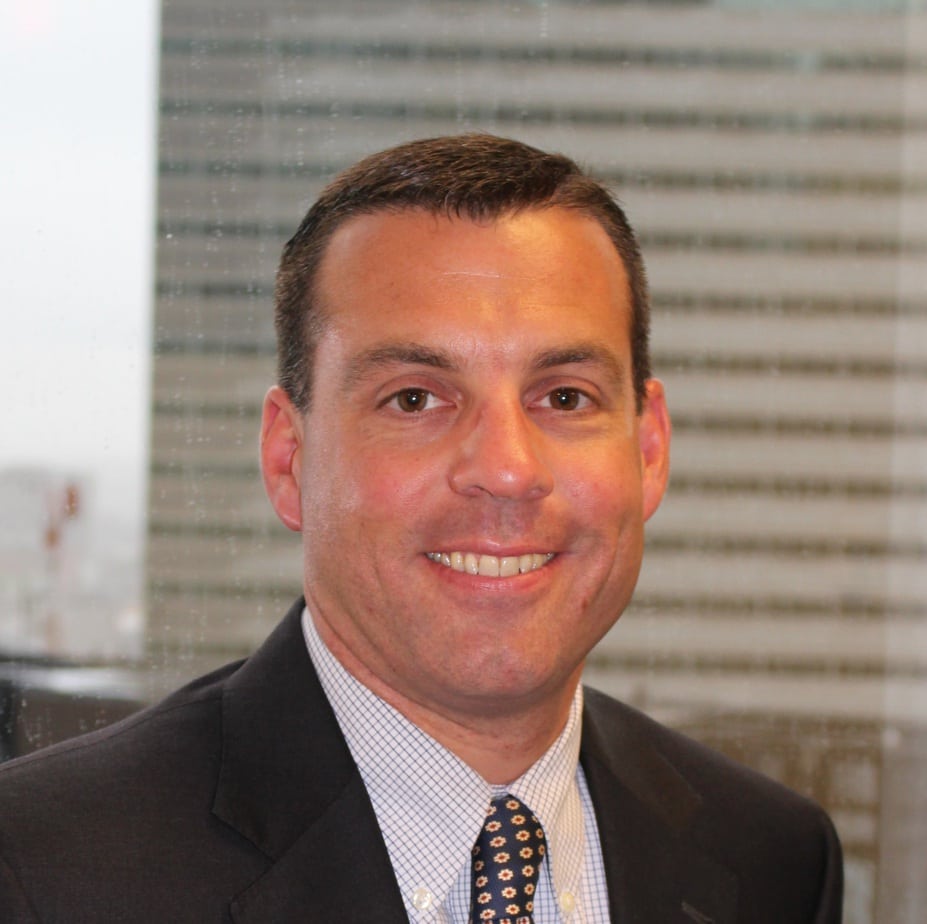 HEAD OF PROFESSIONAL LIABILITY – WHOLESALE & SURPLUS
Stephen Pannucci joined Zurich in May 2014 and is currently the Head of Professional Liability for Zurich Wholesale & Surplus. In his role, Steve is responsible for the management of specialty professional liability, security and privacy liability, healthcare professional liability, and construction professional liability commercial insurance products for the wholesale broker channel. Prior to his current role, Steve was with Zurich's Management Solutions Group, responsible for the management of Zurich's Middle Market Specialty Professional E&O segment in the U.S.
more...
Before coming to Zurich, Steve worked as a regional underwriting manager for the Financial Lines group at AIG, where he managed commercial insurance products related to professional and media liability, as well as network security and privacy. During his time at AIG, Steve also worked in the sales and marketing group as a business development manager, focusing on growth and relationship management with key trading partners. Prior to joining AIG in 2004, he was an underwriter with Kemper Insurance in the environmental liability space and worked as a commercial insurance broker with Hays Companies in Boston.
Steve graduated from the University of New Hampshire with a B.S. in 1996.
less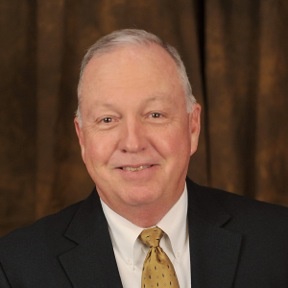 STRATEGIC ACCOUNTS – CONSTRUCTION
For 19 years Dave Phillips has worked for Praxair, Inc., holding various management positions. For the past three years he has been Manager of Strategic Accounts, leading Praxair's construction sales in the United States. Prior to Dave's time at Praxair he held positions from Area Sales Manager for Hobart to President of United Welding. Dave's career in the construction industry spans 43 years.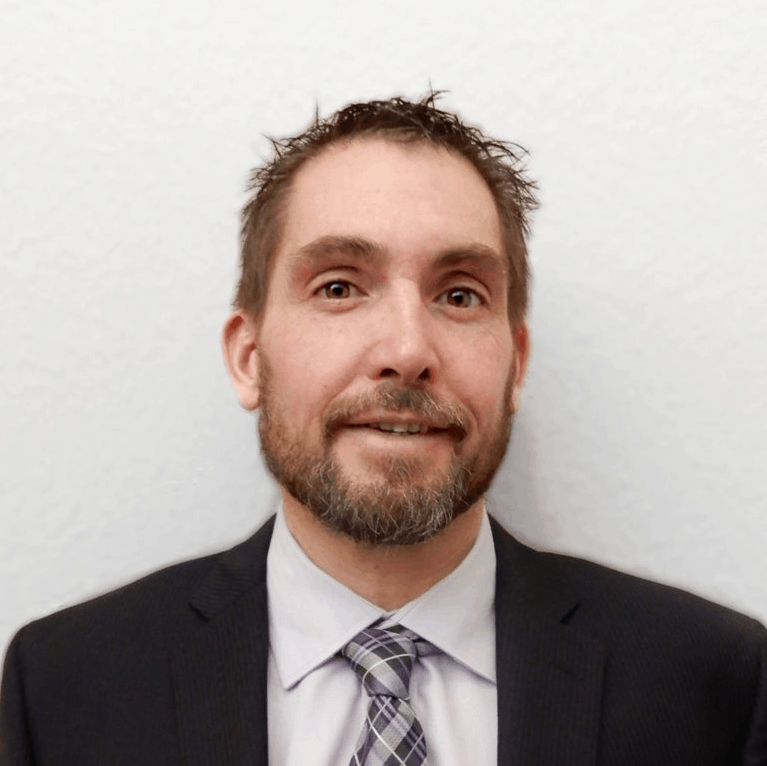 Jeff optimizes companies throughout the construction industry by designing solutions, optimizing strategic advantages, and breaking down information silos. Based in Vail, Colorado, his passion for outdoor adventure led to triathlons and Ironman competitions eventually garnering him the moniker "The Ironman of IT."
more...
Jeff studied Software Lifecycle as a DevOps Engineer where he learned and developed software solutions for E-commerce, security, compliance, as well as several operational environments. He also honed his skills in SaaS design, API's, and implementing cloud solutions that scale; he's transformed how companies create and apply solid infrastructures for IT ecosystems.
Jeff's signature technology solutions place emphasis on functionality and fiscal responsibility.
His work encompasses a wide breadth of industries including: Ski Resorts, Hospitality, Real Estate, Health Care, and now Construction Technology.
He currently serves as a member of the AGC IT Steering committee, assisting the organization's momentum toward improving the quality of construction.
less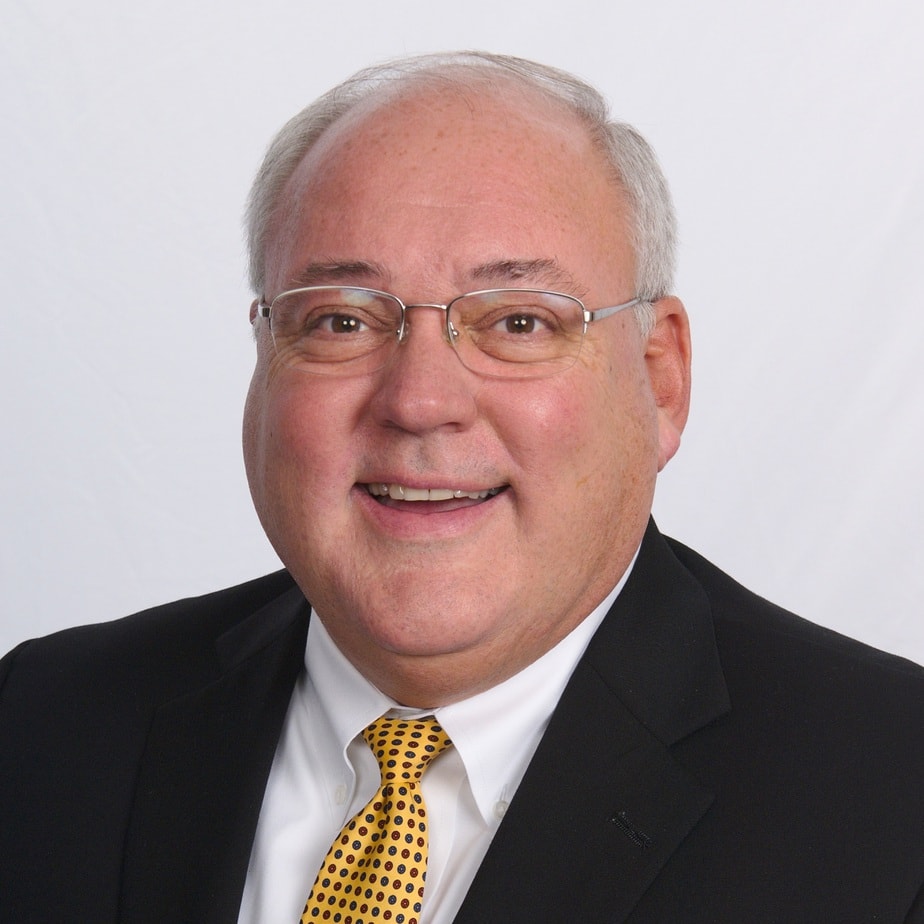 Construction Users Roundtable
Greg Sizemore is the Executive Vice President of the Construction Users Roundtable. CURT is the premiere Owners' organization representing nearly $200 billion in capital and maintenance spending power.
more...
Greg has over 30 years of construction industry and association management experience. In 1989, he started Sizemore & Company LLC, a construction industry association management and staffing firm. Some of Sizemore & Company's other client organizations include: COATS, The South Georgia Construction & Maintenance Council, and The Appalachian Construction Users Council. Additionally, Greg serves on various industry and civic boards including the University of Cincinnati's Industrial Advisory Council, the Dean's Advisory Board to the NKU Chase College of Law, and the West Virginia Construction Coalition Conference. He also teaches construction law as well as leadership and decision making classes as an adjunct professor at the University of Cincinnati.
Greg holds a Bachelor of Science in Economics and a Master of Science in Industrial and Labor Relations from the University of Cincinnati. He earned his Juris Doctor from The Northern Kentucky University College of Law, and is a licensed attorney in the State of Ohio.
less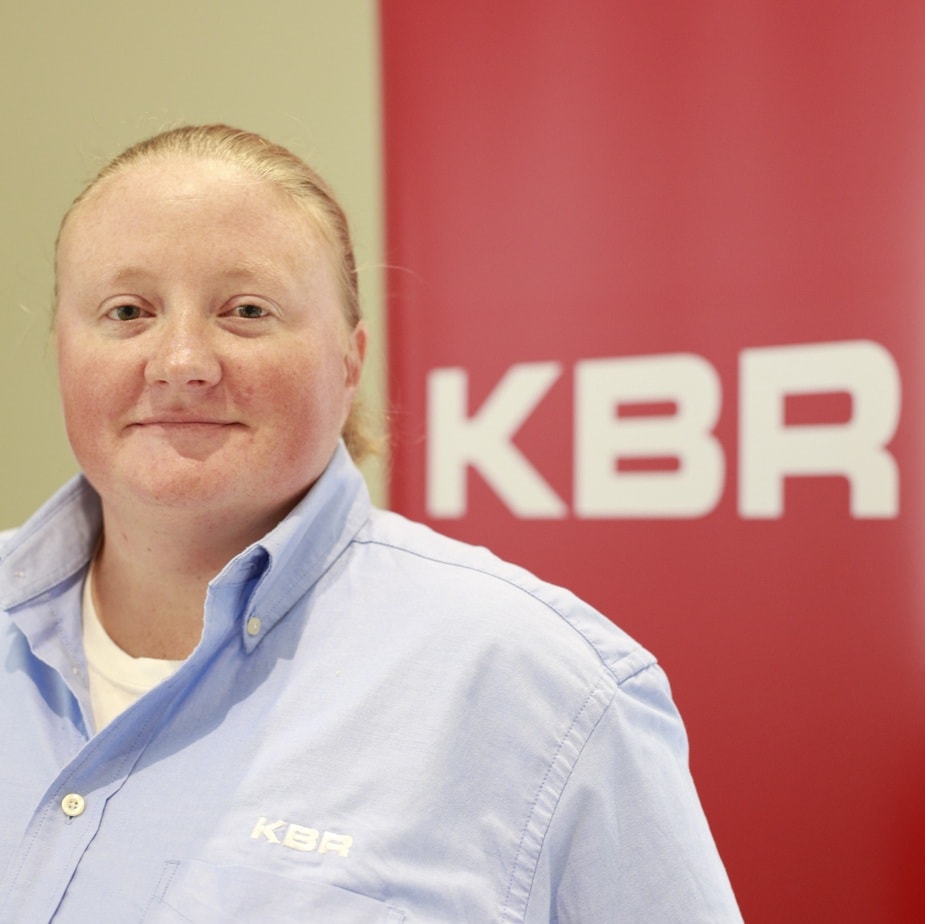 Holley Thomas became interested in welding in 2007 while earning a degree in robotics from Central Alabama Community College. She discovered that not only did she have a great talent for welding, she fell in love with the craft. A native of Alex City, Alabama, she was recruited by KBR, a global engineering and construction firm, as part of their outreach and engagement with the college's technical programs.
more...
Over the next 11 years, Holley devoted the time to take advantage of KBR's training offerings and grow as an experienced craftswoman. She started as a welder, worked her way into supervision, and in the last three years, has been working in a quality inspector role. She has worked in a variety of plant environments in several states, including power, pulp and paper, fertilizer plants, and petrochemical. As she grew in her own career, she paid her wisdom forward to other, by serving as a welding instructor and mentor on multiple job sites. In her current role as quality inspector, she is responsible for seeing that the craft work is performed according to project protocol and requirements.
She is the first woman welder to have taken top honors (gold) in welding at Associated Builders and Contractors (ABC) National Craft Championship in the 2010 competition. In 2015, Holley was awarded the National Craft Professional of the year by ABC. She continues to volunteer at the national event as a judge for the welding competition, as well as regional and local construction events to attract more talented young women into the industry.
less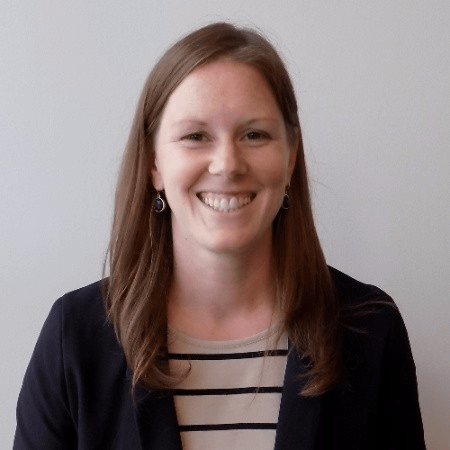 PROJECT MANAGEMENT DEPARTMENT MANAGER
Carolyn is currently Project Management Department Manager at BSI Engineering, a consulting and process design engineering firm in Cincinnati, Ohio.
Prior to BSI, she held the positions Global Business Line Manager, Project Manager, Emerging Regions, Value Stream Manager, and Vertical Marketing Manager-Global Chemical Industry for Crane Co.
more...
Prior to Crane Co, Carolyn was a Project Engineer with DuPont's Parlin, New Jersey plant, she led capital project activities from front end loading, scope and schedule development, and engineering design through construction and startup. Carolyn then rotated to the DuPont Project Engineering Center in Wilmington, Delaware where she was one of two project managers for an $80M expansion at DuPont's Asturias, Spain site. Her responsibilities included leading the engineering team, executing design deliverables, prioritizing team member activities, and interfacing with business sponsors and the site operations team. She also provided field support for commissioning and startup activities.
Carolyn Thorngate holds a B.S. in Chemical Engineering from the University of Dayton.
less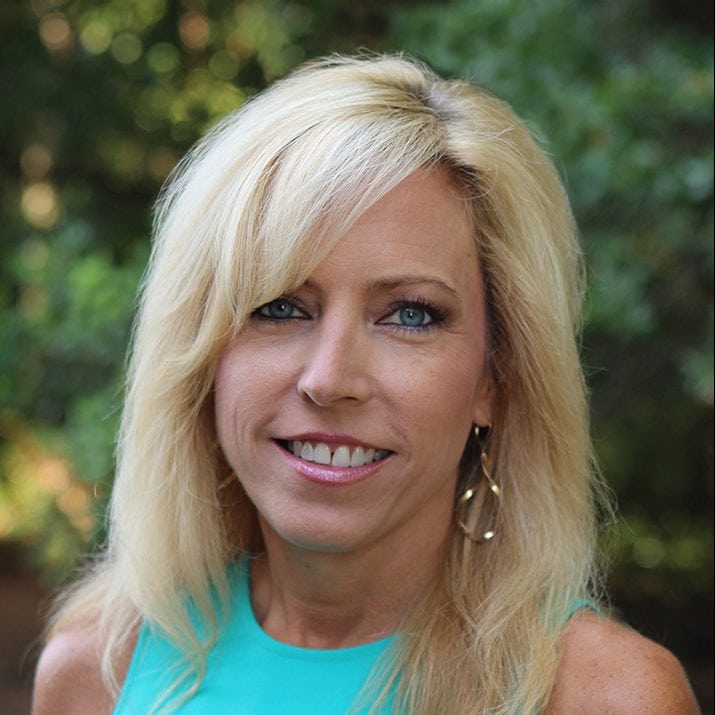 DIRECTOR OF MARKETING, PUBLIC RELATIONS, and BUILD YOUR FUTURE
Jennifer is a member of the NCCER leadership team and director of marketing, public relations and Build Your Future. She has a background in both education and construction. She taught high school English for 13 years and is part owner in a welding and fabrication company where she was the acting business manager for six years.
more...
For the past eight years she has been with NCCER where she began as a project manager overseeing the development and revision of curricula and assessments. She now leads a successful marketing team who has won numerous advertising awards and has enhanced NCCER's brand and presence in the construction and maintenance marketplace. The team has generated renewed interest in the Build Your Future initiative aimed at recruitment and image enhancement and launched the first credentialing portal providing veterans with industry-recognized credentials for the training they received while in the military.
Jennifer currently is a member of the AGC Industry-Educator Taskforce, the CURT Workforce Development Committee and is a member of the Power Up Board. She actively presents about workforce development issues and resources, construction career pathways, industry-education partnerships and recruitment into the construction and maintenance industries.
She holds degrees in English Education and Business Administration.
less