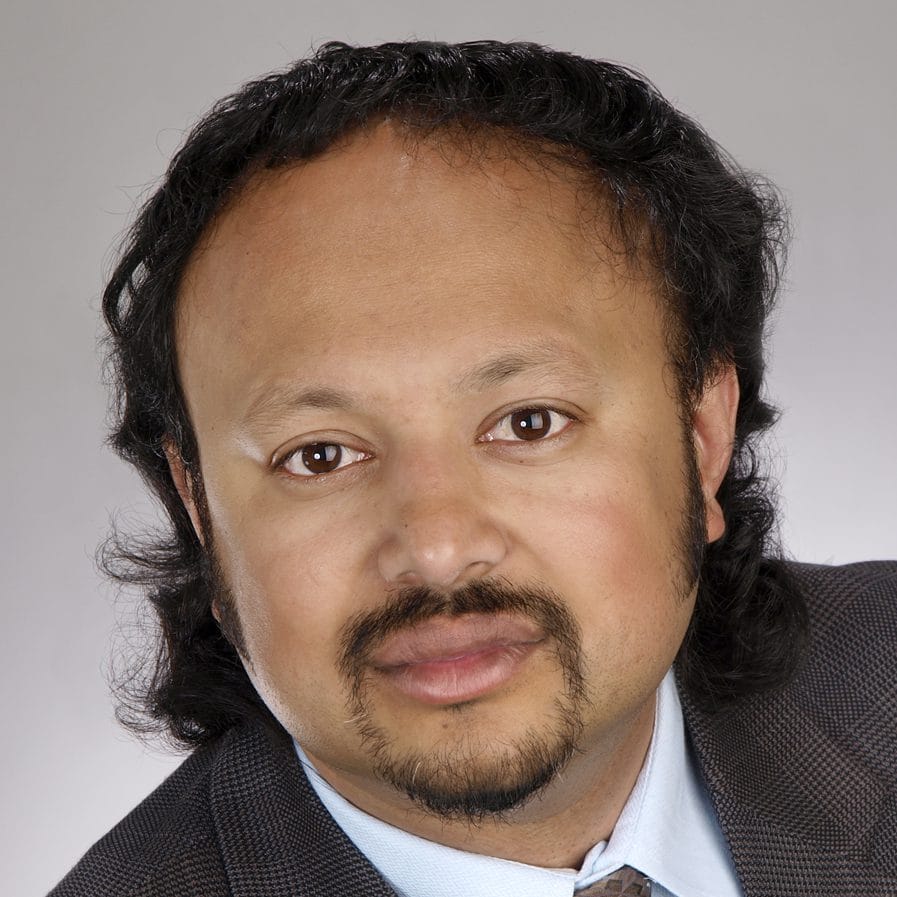 Anirban Basu is Chairman & CEO of Sage Policy Group, Inc., an economic and policy consulting firm headquartered in Baltimore, Maryland with offices in Pennsylvania and Cambodia. The firm provides strategic analytical services to energy suppliers, law firms, medical systems, government agencies, and real estate developers among others.
In 2014, Maryland Governor Larry Hogan appointed him Chair of the Maryland Economic Development Commission.
more...
He also serves as chairman of the Baltimore County Economic Advisory Committee. He is also the Chief Economist to Associated Builders and Contractors and Chief Economic Advisor to the Construction Financial Management Association. He serves similar functions for Visit Baltimore, the Maryland Association of Realtors, and Marcum, LLC.
He lectures at Johns Hopkins University in Global Strategy and has also taught international economics, urban economics, micro- and macroeconomics at Hopkins. His radio show can be heard weekdays on 88.1FM, WYPR, Baltimore.
In both 2007 and 2016, the Daily Record newspaper selected Mr. Basu as one of Maryland's 50 most influential people. The Baltimore Business Journal named him one of the region's 20 most powerful business leaders in 2010.
Mr. Basu has been on many boards over time, including First Mariner Bank, the Baltimore City Public School System, Port Discovery, the Baltimore School for the Arts, and Union Memorial Hospital. He is currently on the boards of St. Mary's College, the University System of Maryland Foundation, the Center for Emerging Media, the Lyric Opera House and the Archdiocese of Baltimore School System.
Mr. Basu earned his B.S. in Foreign Service at Georgetown University in 1990. He earned his Master's in Public Policy from Harvard University's John F. Kennedy School of Government, and his Master's in Economics from the University of Maryland, College Park. His Juris Doctor was earned at the University Of Maryland School of Law.
less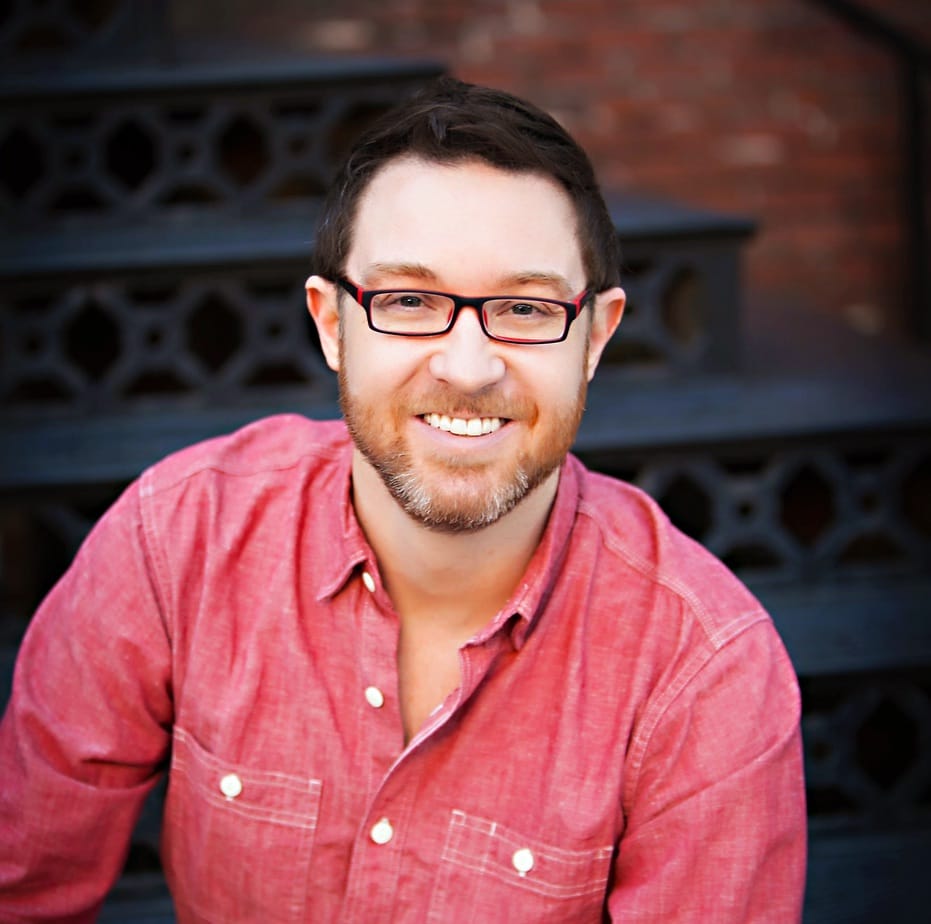 The Rising Heroes Project
Brett Culp inspires us to engage in a passionate, meaningful mission that leaves a positive impact on the world and brings out the heroic spirit in us all.
Brett is an award-winning documentary filmmaker and founder of the not-for-profit, The Rising Heroes Project. He is known for the films, "Legends of the Knight," and his latest, "Look to the Sky," both of which explore the power of heroic stories and heroic individuals to inspire us to believe in a better tomorrow. His films are featured on Netflix, iTunes, Hulu, and other top digital platforms.
more...
Through his groundbreaking non-profit documentary work, Brett has pioneered the art of creating "mini-movements" that inspire the super-human spirit in us all. His unique approach to community-building and relationship-driven engagement invite people to connect with a noble vision and make a difference together.
Passionate, energetic, and engaging, Brett encourages audiences to find the superhero within and their own path to "everyday leadership." His insights on connecting individuals to an organization's mission and goals resonate, help us realize our greatest personal and business potential, and renew our collective sense of hope for the future and belief that our efforts can make an impact.
less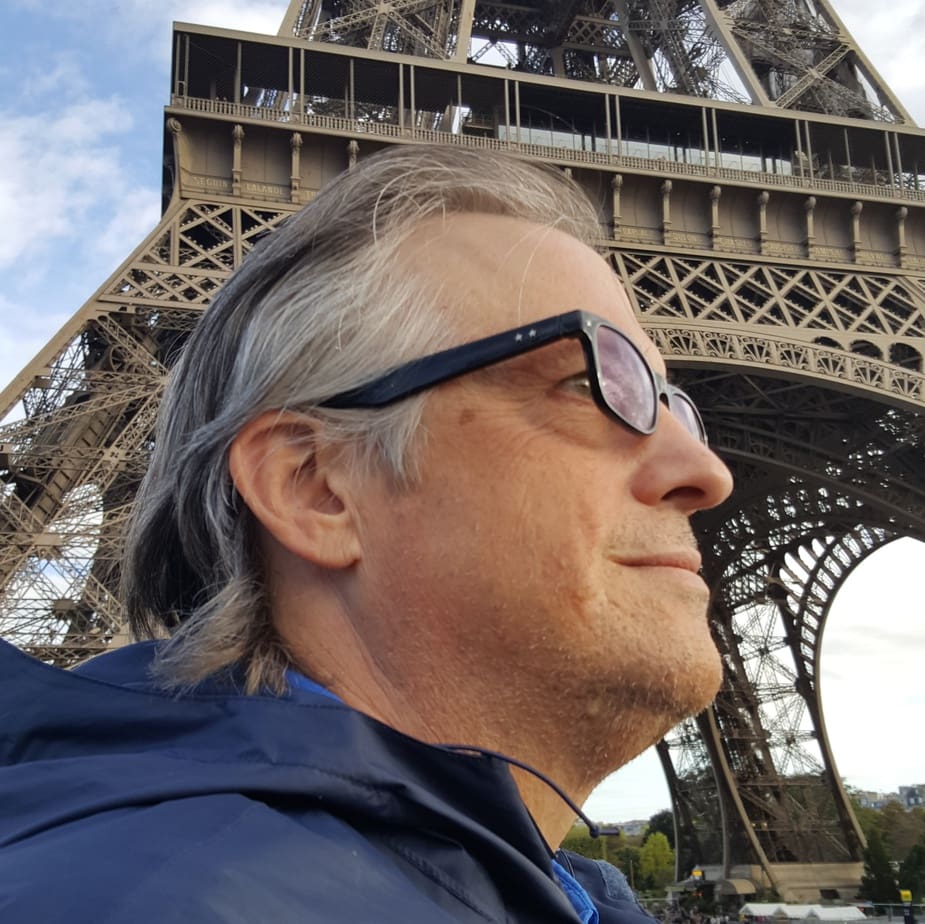 Brent Darnell International
Brent Darnell is the pioneer in bringing emotional intelligence to the construction industry. He began teaching it in 1999 before the AEC industry knew they needed it. In 2012 he was awarded Engineering News Record's Top 25 Newsmaker's Award for his record-breaking program that transforms Alpha males into service focused leaders. In 2017, he also won the volunteer of the year award for AGC Georgia for his work in training and development.

more...
Brent is a third generation construction guy. He grew up walking projects like the Plaza Tower in New Orleans with his Dad. He graduated with a mechanical engineering degree from Georgia Tech in 1981 and spent 18 years managing projects such as the Brooke Army Medical Center and housing for athletes in the Olympic Village in Atlanta.
The impact of Brent's unique programs spans the globe to 20 countries from the US to places such as New York, Stockholm, Copenhagen, Oslo, Cape Town, Helsinki, Buenos Aires, Moscow, Prague, London, and as far away as Hong Kong.
His clients include Skanska, Balfour Beatty, The Beck Group, Jacobsen, McCarthy, Manhattan, Clark, Heery, J.E. Dunn, Kiewit, Barton-Malow, Batson-Cook, Brasfield & Gorrie, and Granite.
He has also worked at the national level with AEC support organizations like the AGC, ABC, DBIA, CURT, COAA, CMAA, and LCI among others and is a sought after speaker at their regional and national conferences.
He is an adjunct professor at such notable universities as Auburn, Penn State and Virginia Tech in an effort to ensure that young people come into the industry with much needed people skills.
He has authored many books geared to the construction industry such as The People Profit Connection and The Tough Guy Survival Kit. His books have sold over 100,000 copies worldwide.
Brent has recently developed the world's first online e-learning courses on emotional intelligence and soft skills for the AEC industry. He is a true Renaissance man. He is a mechanical engineer, actor, playwright, musician, poet, yoga instructor, and book publisher.
less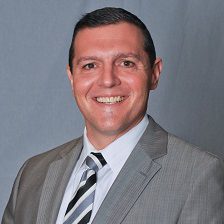 VICE PRESIDENT, GLOBAL STRATEGIC PROJECTS
Pete Dumont is Vice President, Global Strategic Projects, for nVent Electric, plc., and is based out of Houston, Texas. He is responsible for global business development and project execution for large, strategic industrial projects. In his 19 year tenure at Pentair, Dumont has held the roles of Canadian Operations Manager, Director of Global Projects Business Development, and Project Director. Dumont has a Master of Science degree in Construction Engineering & Project Management and has an extensive background in lean, front end planning, project information management systems, project controls, and quality management systems.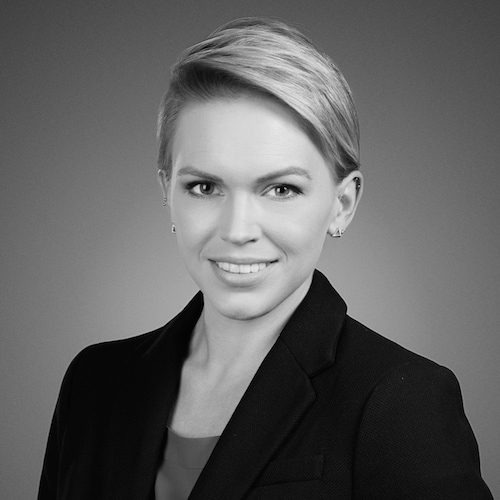 Kelcey is one of the original founders of Continuum Advisory Group and has played a key role in the organization's goal of transforming the construction industry through revolutionary innovation. As President of the firm, Kelcey works with capital asset owners, utilities, contractors, engineering firms, building material suppliers, homebuilders, and construction industry associations. She specializes in strategic planning facilitation and the development of integrated teams, supporting clients such as General Motors and Procter & Gamble. She is experienced in process improvement efforts, the design and development of dashboards and analytical tools, team assessment utilities, and process and project management frameworks. Kelcey is passionate about collaborative culture development and implementation.
more...
As a founding member of Continuum Advisory Group, Kelcey has been instrumental in start-up and development of the organization. She has developed several management tools for improving overall business productivity and is responsible for leading the firm in operational strategy. Kelcey is focused on understanding the evolution and impact of new technology, communications and media in the construction industry. She brings these skills and perspective to the broader Continuum Advisory Group practice and intellectual development.
Kelcey began her career in consulting as a Consultant Associate at FMI Corporation where she worked with a team dedicated to strategic development and improvement of large homebuilders, consulting with many of the top ten builders in the country. Before becoming a member of the FMI team, Kelcey worked in property management, where she gained valuable insights into the multifamily and mixed-use industry.
Kelcey holds a Bachelor of Science degree in business management with a concentration in marketing. She graduated Summa Cum Laude from North Carolina State University in Raleigh, North Carolina.
less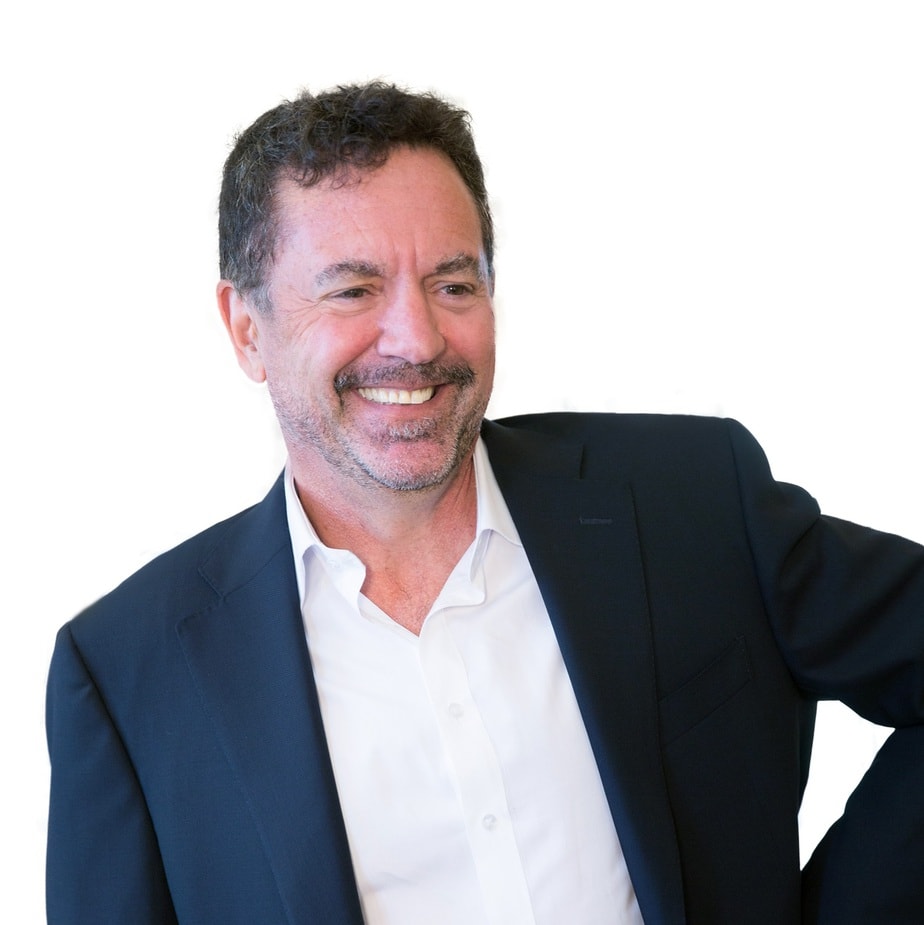 PUBLISHER AND GLOBAL FUTURIST, ECONOMIC LEADER, ENTREPRENEUR & AUTHOR
One of the most influential and respected figures in the technology, economic and business worlds, Rich Karlgaard advises audiences on how to harness an organization's disruptive spirits to maximize business opportunities in the global marketplace.
more...
As an expert in artificial intelligence, blockchain and the internet of things Rich is also a regular panelist on one of cable news' most popular business shows, Forbes on FOX. He is a co-founder of Upside magazine, Garage Technology Partners (with Guy Kawasaki) and Silicon Valley's premier public business forum, the 7,500-member Churchill Club. For the latter, Karlgaard won an Ernst & Young Entrepreneur of the Year Award.
Karlgaard's book on innovation culture, The Soft Edge: Where Great Companies Find Lasting Success, rapidly became Amazon's top seller in the category of Strategy and Competition. Management guru, Tom Peters wrote: "The Soft Edge is brilliantly organized and written—and its peerless message is right on the money for our chaotic times." Harvard Business School professor Clayton Christensen, wrote: "Rich Karlgaard is a navigator for the rest of us." The Soft Edge made the lists of top business books of 2014 for Inc., Time.com, Value Walk, 800-CEO-READ, Huffington Post, and Forbes India.
His 2015 book, Team Genius: The New Science of High Performing Organizations, was published in 2015 and has been endorsed by Satya Nadella, CEO of Microsoft and Fred Smith, CEO of FedEx.
In his biweekly Forbes column, "Innovation Rules," he provides an honest and incisive assessment on a broad range of emerging issues. Rich brings the same candor and vision to his bespoke and wildly thought-provoking presentations, as he reveals a prospective and comprehensive analysis of the disruptive forces that are reshaping your industry. Rich equips today's leaders with timely insights that help them adapt to the era of technological and political disruption and thrive in an increasingly competitive global marketplace.
less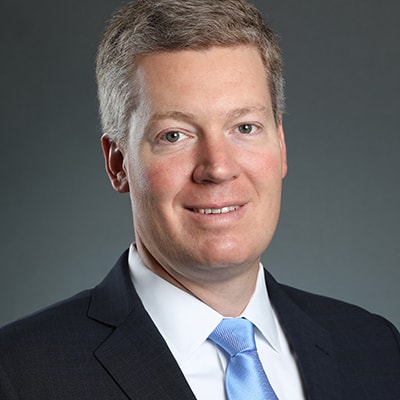 Dr. Stephen Mulva directs CII, a research and development component of the University of Texas at Austin. His current research projects are focused on the performance assessment and productivity of capital projects in the pharmaceutical, biotechnology, healthcare, transportation, power generation/transmission, metals/mining, and oil and gas industries. In addition to his research responsibilities at CII, Stephen teaches graduate courses in Construction Engineering and Project Management at the University of Texas. Before coming to CII in 2007, Stephen was an Assistant Professor of Construction
more...
Management at Texas State University. He has also worked in industry at Fluor, Bechtel, and Phillips Petroleum and as a project management consultant for Austin, Texas-based ePM. Stephen holds a Ph.D. in Civil Engineering (Construction Engineering and Management) from the Georgia Institute of Technology (2004) and two degrees from the University of Texas at Austin: a M.S. in Civil Engineering (1996) and a B.S. in Architectural Engineering (1995).
less